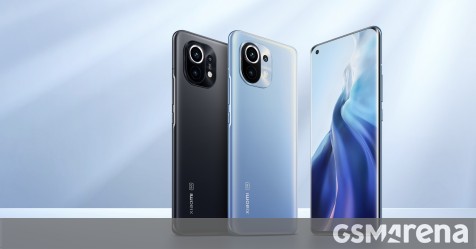 Xiaomi has announced its financial results for 2020, and the numbers look absolutely stellar. Profit increased on an annual basis, while smartphone shipments increased 17.5% to 146.4 million units. Half of the company's income now comes from the foreign market.
Xiaomi claimed to have sold around 10 million "premium" smartphones in 2020, while MIUI's monthly active users now exceed 400 million. Xiaomi considers high-end phones that cost CNY 3000 and more in China, or € 300 and beyond abroad, so take that number with a pinch of salt.


Excerpts from Xiaomi's annual report on Twitter
Due to the increase in phone shipments, Xiaomi has managed to become the third largest smartphone manufacturer in the world. Since the year has not been favorable for Huawei, the Mi company has managed to absorb most of the demand for the phones and increased its domestic shipments by 51.9% year over year.


More takeaways from Xiaomi's report
An interesting takeaway from Xiaomi's financial report is that while overall revenue exceeded CNY 245 billion ($ 37.4 billion), only CNY 152 billion / $ 23.2 billion (around 62%) came from smartphones, the other CNY 93 billion / $ 14 billion is from its vast portfolio of other products ranging from towels to smart TVs.