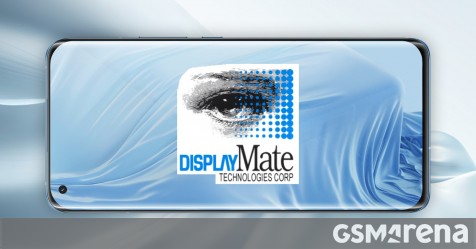 DisplayMate completed its tests of the Xiaomi Mi 11 screen and found it to be an excellent panel – it achieved a final score of A +, the highest in the DM rating system, achieving a very high rating. good or better in almost all tests performed.
The screen has almost perfect calibration when operating in sRGB or DCI-P3 modes, it has 100% perfect coverage of these color gamuts in the respective modes. Auto color tends to increase saturation and contrast to make images stand out, while saturated mode goes above and beyond and achieves 139% sRGB coverage and 111% DCI-P3.

Spectrum for Auto Color and sRGB and DCI-P3 modes
The Mi 11 panel is also very bright, with the High Brightness mode reaching 996 nits at 100% mid-pixel level (APL, 100% means the whole screen is white). This goes up to 1221 nits at 50% APL (half of the screen is white). The sRGB and DCI-P3 modes reach 505 nits. The display has excellent readability even in intense ambient light, also thanks to its low reflectivity.
Colors remain perfectly accurate even when viewing the screen from an angle – at 30 ° the white point has shifted by a negligible 0.5 JNCD, while the red color channel has shifted to 3.8 JNCD, this which only earned him a good mark (the only one under very good mark in all the tests). At this angle, the screen brightness was only reduced by 29% (DM notes that a typical LCD screen experiences more than 50% loss).
In total, the Xiaomi Mi 11 established or matched 13 display performance records in the DisplayMate database. Follow the Source link to read the full review.
Source