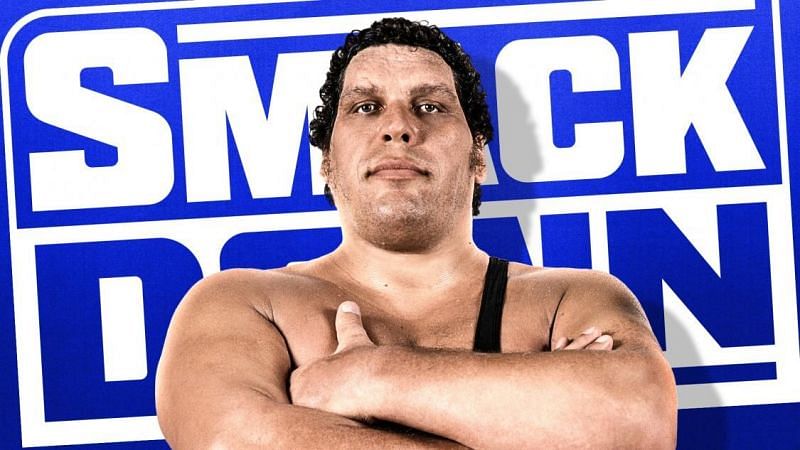 The last episode of WWE SmackDown before The Show Of Shows is billed as a "WrestleMania Special Edition". What this implies is that this is an episode to watch out for, where one or more of these surprises could occur.
Again, here's a disclaimer before you start reading this particular article. The surprises mentioned in this piece are not based on internal knowledge but rather, they are surprises that we would love to see! The very heart of pro wrestling is rooted in moments, so why wouldn't anyone want those surprises?
Remember that the 'Andre the Giant Memorial Battle Royal' takes place in this episode of WWE SmackDown. There is also a fatal four-way match for the WWE SmackDown Tag Team Championship.
This isn't just another WWE SmackDown episode. This is the real deal.
---
# 5 WWE SmackDown sees disturbing arrival of the Fiend and Alexa Bliss
Let's see how The Fiend and Alexa Bliss could make the WWE SmackDown roster ahead of WrestleMania. King Corbin moved from WWE SmackDown to RAW not long ago, which means that one or more members of the RAW roster could move to the Blue Mark. Enter The Fiend and Alexa Bliss.
Remember the haunting interaction between Alexa Bliss and Roman Reigns not too long ago? As Edge, Roman Reigns and Daniel Bryan bicker with each other, The Fiend and Alexa Bliss could inform them that they are watching. This could be Roman Reigns' scenario after WrestleMania.
Could this be the reason why Alexa Bliss and Bray Wyatt didn't appear in WWE RAW's Homecoming episode before WrestleMania this week? There is no other explanation for them to miss such an important show. Maybe Vince McMahon has this big surprise in store for us!
Posted on April 08, 2021 11:40 IST