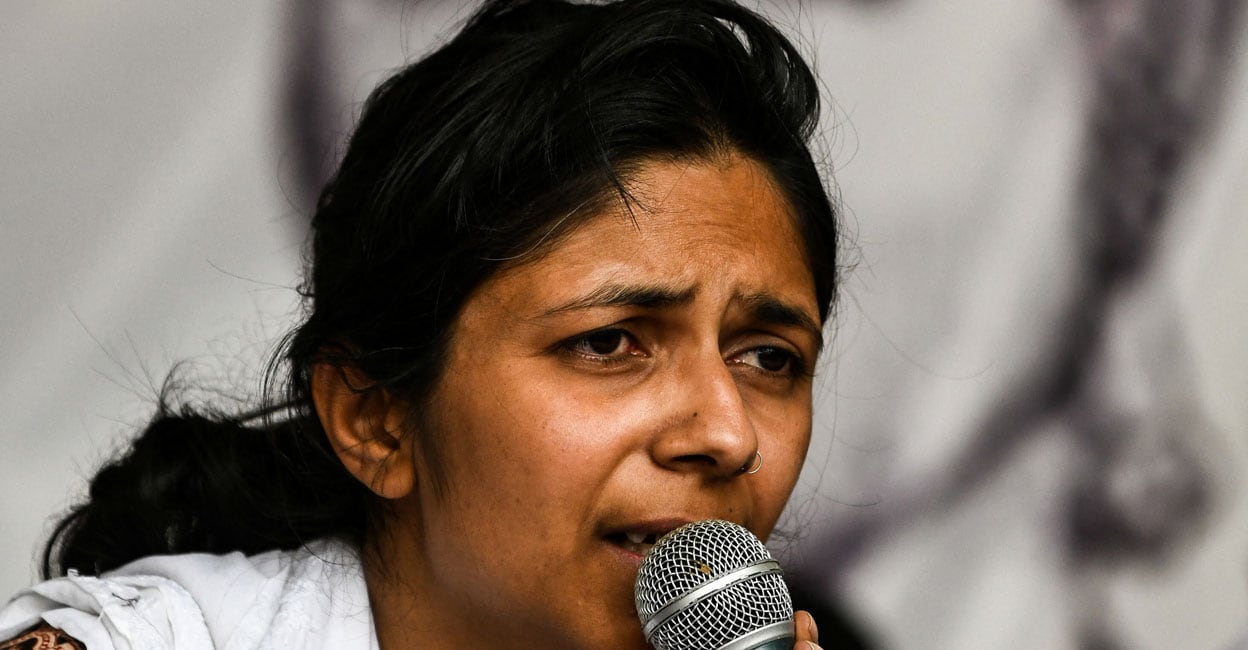 കേSwati Maliwal, the chairperson of the Delhi Women's Commission, has been the talk of the town since the Rala Women's Commission was embroiled in controversy. A remarkable female fighter who made courageous interventions and sympathized with the victims. The chairperson who ensured justice for women by taking to the streets without ruling in the AC room.
Swati Chutala became the Chairperson of the Delhi Women's Commission in 2015 at the age of 30. She is the youngest person in the country to hold the post of chairperson of the Women's Commission. Six years of struggle.
'I can say that there are no office, staff or cases when I am in charge. The Delhi Police Chief was asked about the number of crimes against women. Six months later, no reply was received. I kept sending letters. In the end, I had to give notice that I would be arrested if I did not reply within 48 hours, "said Swati.
The controversial reference to MC Josephine is by no means unacceptable and unfortunate. He sees the praise he receives in the discussions in Kerala as recognition. I thank those in Kerala for acknowledging my work. We face many crises. Two FARs have been registered against me. Fights alcohol mafia and sex racket.
Faced multiple attacks. My colleague has been beaten for walking a mile and a half naked. Swati says the position of women chairperson should not be a position that allows political leaders to relax. Many said the Women's Commission was an institution that could do nothing. Retired political leaders are often appointed as chairpersons. Those in such positions do not go among the people and act. Those in this position should not join political movements. If he comes to power, he should resign from the party.
'The work of the Commission should be expanded in Kerala so that the victims can go to their side and ensure justice without being summoned. The budget of the commission should be increased. Mobile counseling centers should be set up. How much change can be made if there are so many people like me. An activist who has made sacrifices for the empowerment of women should be made the chairperson of the Women's Commission in Kerala. It takes courage and sincerity to make such a decision. I have already worked with Kejriwal in the NGO. Kejriwal knows I will not obey anyone. ' – Swati said.
She was born on October 15, 1984 in Ghaziabad, UP. The transition to social work came after graduating from AT and joining a multinational company. 'I quit my job 15 years ago. As a volunteer. I believe that life needs a broader meaning. '
On April 13, 2018, there was a one-man strike demanding that the anti-rape law be made stronger and more effective. 'I was able to find out that an 8-month-old baby had been abused. The baby, who was bathed in blood, underwent surgery. I decided to fight for her. She was fasting to strengthen the law against rape. We have considered over one lakh cases in six years. Seventy thousand ground visits were made. '
In the AC room, he took to the streets to ensure justice for the presidency. Victims of acid attack rehabilitated. Faced with sex rackets in the capital. He freed many girls from sex work and brought them back to life. 'Thousands of women have been rescued. They are from many parts of the country. Victims of fraudulent job offers. He also rescued girls from Kerala.
Swati says the sex rackets are controlled by a mafia of police and political leaders. 'The police will leak information before we arrive to rescue the girls. The statement made by a girl was recorded as part of the FAR.
Swati said no to the VVIP culture of police security despite life threats. 'Police said security could be beefed up as it was life threatening. But I said no. I want to live a normal life. '
Women should not tolerate any relationship that is of no value to everyone. Based on her own life experiences, Swati says that one should not give in to the social perception that divorce is a great sin. The seven-year marriage ended. It hurts – says Swati.
English Summary : Interview with Delhi Women commission chairperson Swati Maliwal