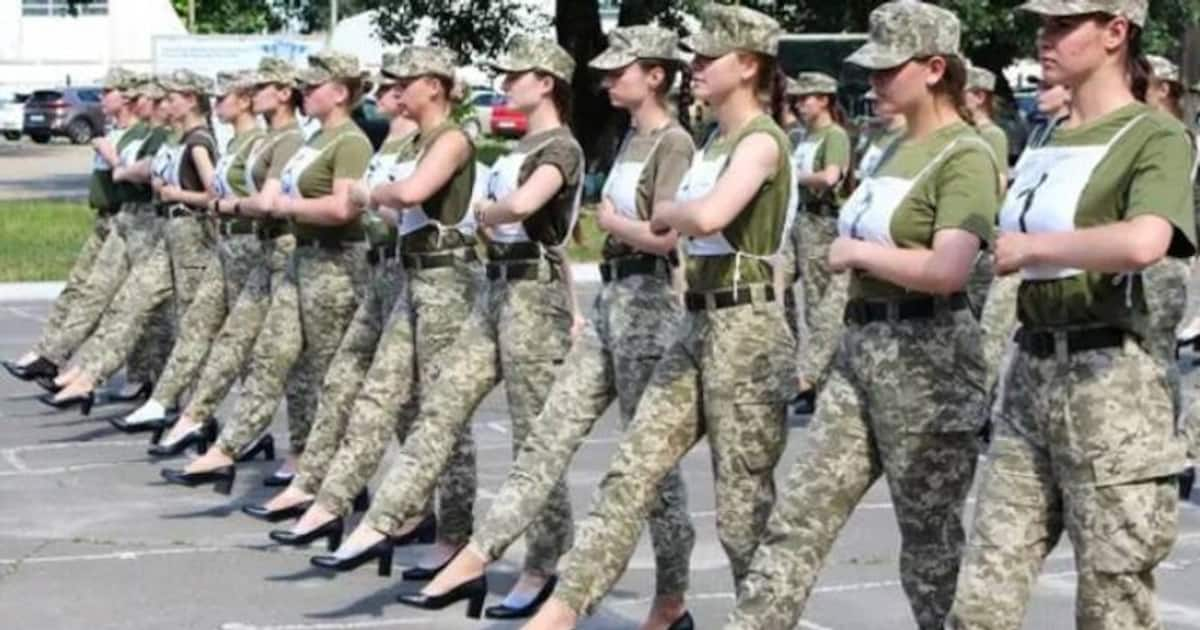 Ukraine, First Published Jul 3, 2021, 11:38 AM IST
Authorities in Ukraine are embroiled in controversy over images of women soldiers parading in high heels. Pictures of the parade have been officially released.
Ukraine is preparing to hold a military parade next month to mark 30 years of independence following the break-up of the Soviet Union. The Ministry of Defense itself shared a picture of women soldiers wearing high-heeled sandals during the parade training.
'Today, for the first time, training in high heel shoes is taking place. This is harder than parading in Army boots. But we are trying, "said one of the cadets, Ivana Medvedev, on the defense ministry's official website.
However, as the images spread, it led to much debate and controversy. "It's hard to imagine such an idea being so silly and harmful," said Inna Sowsun, a member of the Golos Party, citing its health risks. 'Women soldiers are working in a life-threatening manner, just like male soldiers in Ukraine. They do not deserve such ridicule. '
Fighting with Russian-backed separatists is raging in the country's industrial east. More than 13,000 people have been killed in the conflict since 2014. "The authorities should publicly apologize for insulting women and investigate the incident," said Olena Kontratyuk, deputy speaker of the legislature. Contradict said more than 13,500 women took part in the current fight. More than 31,000 women are currently serving in the Ukrainian Armed Forces. That includes more than 4,000 employees.
The high-heeled controversy is heating up in parliament and on social media. The majority point out that women are discriminated against on the basis of gender. "This parade is really an insult," commentator Vitaly Portnikov said on Facebook. "Some Ukrainian officials still think it's like the Middle Ages," Portnikov said.
Another commentator, Maria Shapranova, said it showed the Ministry of Defense's anti-feminism and discrimination against men and women. It is unknown at this time what he will do after leaving the post.
In this time of the second outbreak of the Kovid epidemic, Asianet News urges everyone to wear masks, sanitize, maintain social distance and be vaccinated. Together we can defeat the epidemic. #BreakTheChain #ANCares #IndiaFightsCorona
Last Updated Jul 3, 2021, 11:45 AM IST