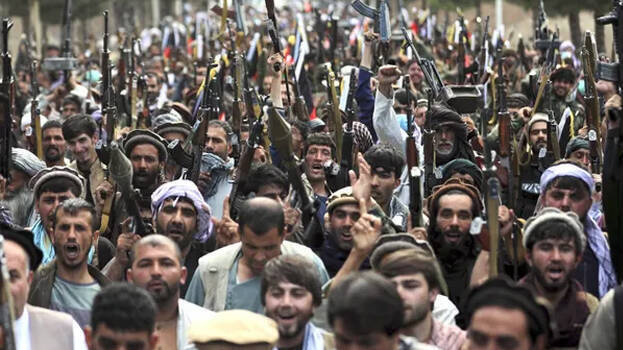 Takhar: The Taliban has reportedly issued new laws and regulations in the recently captured districts of Afghanistan's Takhar province. According to reports, women are forbidden to leave the house without male relatives and men are forced to grow beards. Over the past few weeks, militant groups have intensified attacks on district headquarters in several provinces. The Ta Gab district in Kapisa province was captured by a militant group on Thursday, The News International reported.
Civil society activists in Takhar, a northeastern province of Afghanistan, say the Taliban have ordered men to grow beards and imposed a dowry law on girls. Women are not allowed to go out of the house without a male relative. She said the Taliban were forcing her to go on trial without evidence. There are reports that clinics and schools have been closed and food prices have risen significantly in areas captured by the Taliban.
Earlier, it was reported that Taliban militants, who were killed in a US-led operation, were on their way back. The Taliban is retreating following the withdrawal of US troops from Afghanistan. The U.S. intelligence service has estimated that the Afghan government could collapse in just six months if the United States withdraws completely from Afghanistan. The decision to withdraw all US troops from Afghanistan is due by September 11. Taliban militants are at war with government forces in several places.