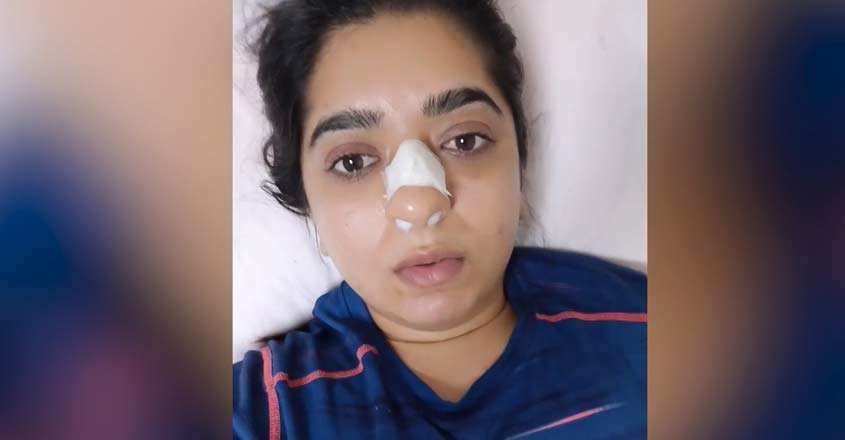 The woman's nose was smashed for questioning the delay in delivery in Bengaluru Somota delivery boy arrested in the incident. Delivery boy Kamaraj was arrested. Yesterday, a YouTuber and makeup artist lodged a complaint on social media with a bleeding face.
The events start on Tuesday. Makeup artist Hidesha Chandrani ordered food through Somoto. An hour later, the food was not available and the customer care was called and a complaint was lodged. While talking to Custer Care, Kamaraj, a delivery boy, arrived with food. Hidesha alleged that he came live with a broken nose and a blood-soaked nose.
Delivery boy Kamaraj claims that he reacted in self-defense when he was hit by a local shoe. But when he trespassed into the room, he was wearing shoes. Hidesha claims that Kamaraj, who attacked him before he was beaten, ran away with food from the table.