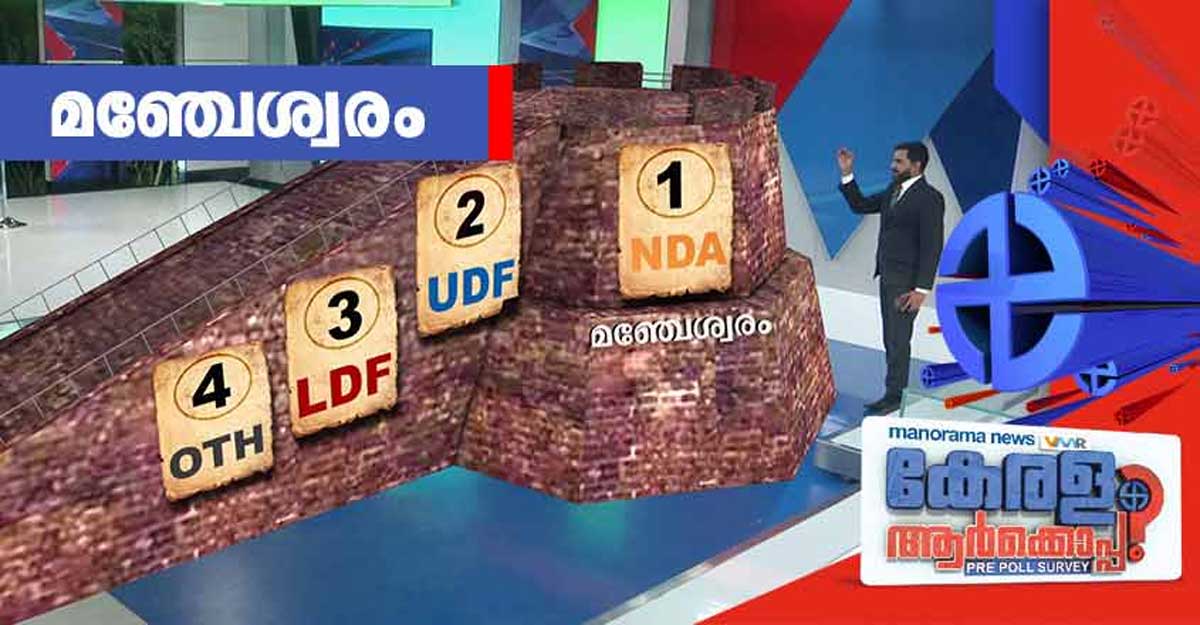 Kochi ∙ Manorama News-VMR opinion poll results predict UDF in two seats and LDF in two seats in Kasargod district. According to the survey, the BJP is likely to make inroads in Manjeshwar. The survey also predicts a slight victory for the UDF in Thrikkarippur. The survey in Uduma and Kanhangad gives the LDF a chance.
In Kasargod district the probability is as follows: Kasargod Survey: LDF-2, UDF-2, NDA-1. According to the survey, the UDF will overtake the LDF in the district in terms of vote share. According to the survey, the most notable battle was in Thrikkarippur. Here the UDF-LDF difference is only 0.77 per cent.
While predicting a slight increase for the UDF in the Irikkur constituency in Kannur district, it is said that Azhikode will retain the UDF. The survey results indicate that the government's Kovid resistance is excellent. Twenty-five percent said it was very good, while 39 percent said it was good. The survey was attended by 27,000 voters.
The survey was conducted for Manorama News by VMR, a renowned field of electoral research. The survey will provide answers to questions like who will rule Kerala, who is qualified to be the Chief Minister, how the Opposition will function and so on. The survey also looks at the vote share in each district, the number of seats the front is likely to get, and the popularity of current MLAs. The survey will also reveal how voters react to major election issues.
English Summary: Manorama News pre poll survey