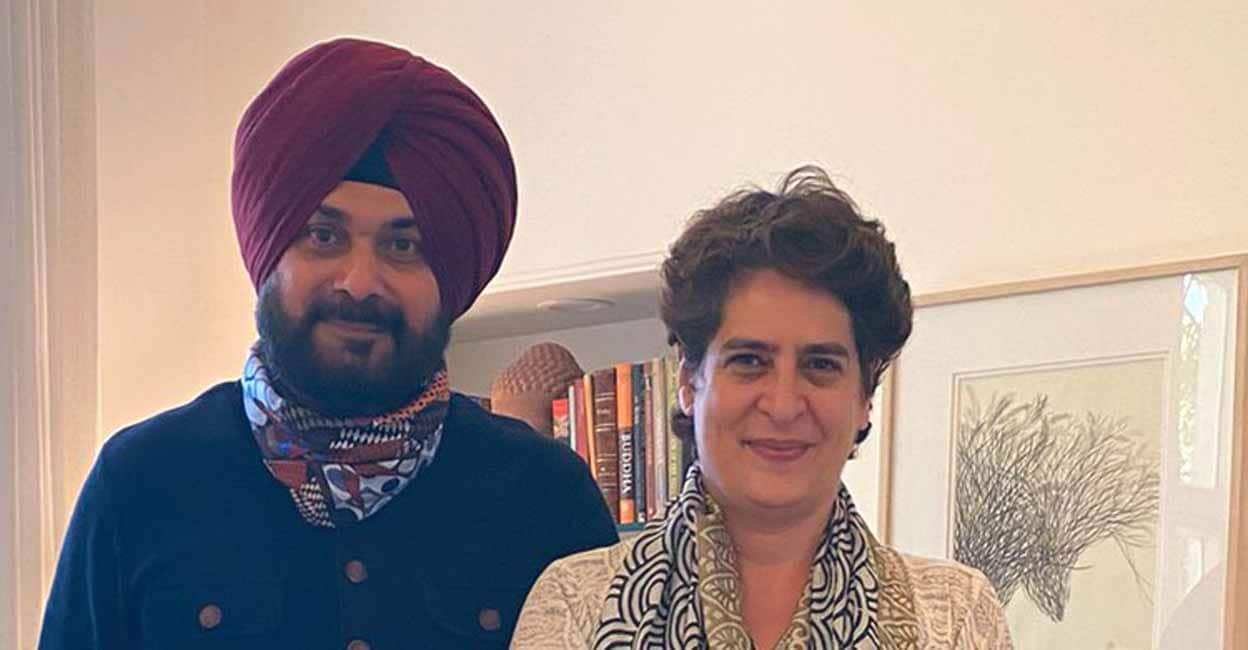 New Delhi: Punjab Congress leader Navjot Singh Sidhu and AICC General Secretary Priyanka Gandhi met here today. Sidhu had said that he would meet Rahul Gandhi, but Rahul denied this. Meanwhile, Sidhu met Priyanka Gandhi. The two were not ready to release details of the discussion. Sidhu tweeted that he had talked to Priyanka for a long time.
The High Command is intervening strongly to resolve the war between Punjab Chief Minister Amarinder Singh and Navjot Singh Sidhu. The High Command has appointed a three-member team to look into the matter. With elections in the state next year, the High Command is making a concerted effort not to give up on the two.
State Congress politics is in turmoil as Sidhu opens the door by rejecting Amarinder. Amarinder is of the view that Sidhu cannot be tolerated. Sidhu also retorted that he was not a showpiece to vote for and would not work under Amarinder, adding that the High Command was confused as to whom to support. Meanwhile, rumors are circulating that Sidhu may join the Aam Aadmi Party. It was in this context that Sidhu had hours of discussions with Priyanka Gandhi.
English Summary: Navjot Singh Sidhu meet Priyanka Gandhi Vadra