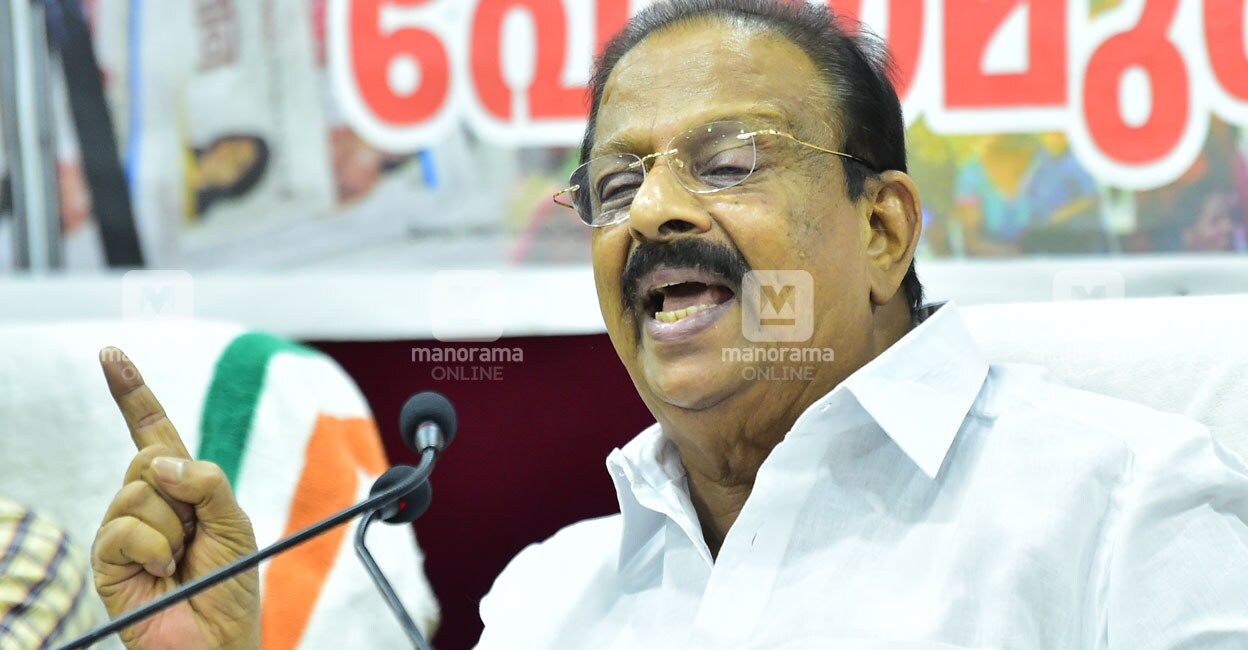 Kochi: KPCC president K Sudhakaran responded to the allegations made by Chief Minister Pinarayi Vijayan. Sudhakaran's reply was that the fact that Pinarayi Vijayan did it naked was just a nightmare. Asked why he was writing about his own life-threatening experience of kidnapping children, he said the chief minister was linked to smuggling and dealing gangs. Hibi Eden MP, T.J. Vinod MLA, P.T. Sudhakaran along with Thomas MLA came to the press conference at the district congress office.
He will not be able to respond to many of the allegations made by the Chief Minister of Kerala at the press conference. Pinarayi Vijayan, who came out of the cover of the PR agency, was seen yesterday. His was the language and style of a political criminal. So there is no such thing as retaliation. Personally, the glory of the chair cannot be reduced to the level of Pinarayi. He is only responding politely to what he said. Incidents with Pinarayi at Brennan College 1967. It is true that there was a conflict with Pinarayi. But does not want to propagate.
Should the Chief Minister read and write to share his life-affirming experience of being accused of plotting to kidnap his children? I do not know. Journalists ask the question. He looks at the paper and reads like he reads Ramayana. He did not say if he had told anyone about the incident. Instead he is said to have told his friend and financier that he was dead. I have never had a financier. The dead man has no name .. no place? The CM should say why not. Why not file a complaint with the police. If you find out that you are planning to kidnap your own children, don't tell the police first. Why not? Is it credible to say that he did not even tell his wife? When it is said that children are a threat, the first thing to share is with the wife. Instead, think of these as actions that you must take on a regular basis. This is not suitable for the chair and dignity of the Chief Minister.
The Chief Minister of Kerala says that he has a foreign currency transaction. The smuggling was carried out by the Chief Minister's Office with the backing of all the warmth of the administration. Suresh is a dream come true. He walked with a young woman who had not passed 10th class and when asked by the media who he was, he said he did not know. Would little children believe Pinarayi Vijayan if he said he did not know a man who had been with him for four years when he was abroad, when he came back and when he was staying? – K. Sudhakaran asks.
If he has a backbone, he should investigate the allegation leveled against him. The CM needs an open mind, not a rotten and hostile mind. Did Pinarayi walk with bullets to boil ?. It takes a lot of skin to spread false news. Sudhakaran also asked whether Pinarayi was a mafia with a gun or a mafia without a gun.
English Summary: K Sudhakaran press meet