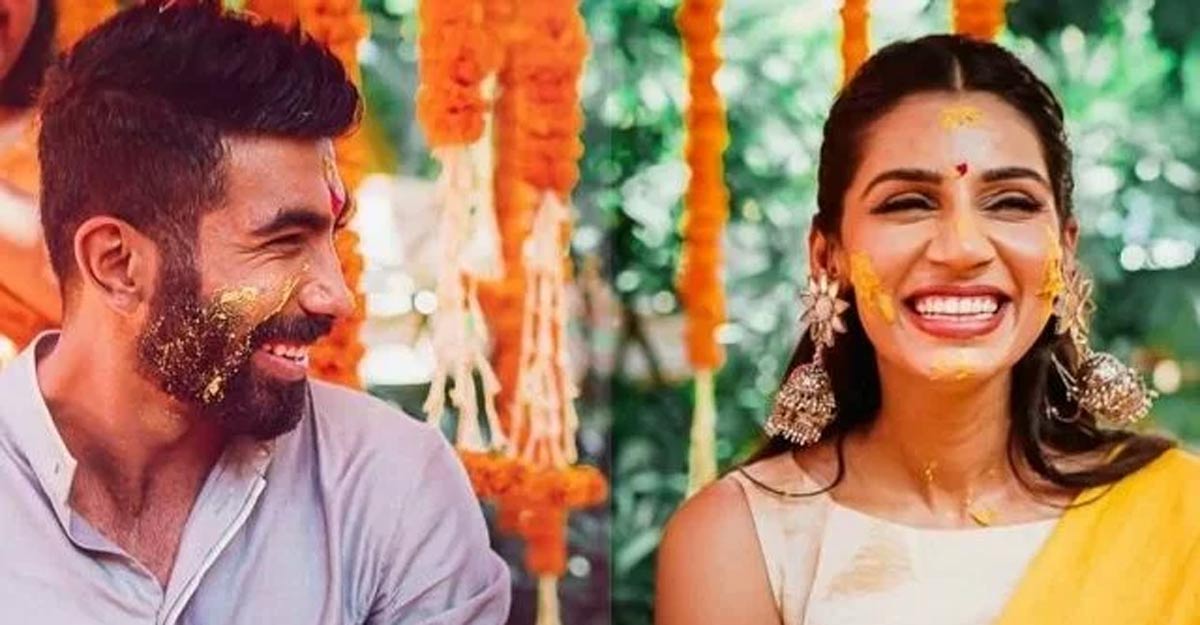 Ahmedabad: Indian cricketer Jaspreet Bumra and his wife Sanjana Ganesan have been the stars of the cyber world for the past few days. The couple's congratulations on social media after the wedding are not over yet. Also, fans are picking up all the new pictures coming out of the newlyweds.
The video of Bumra and Sanjana's wedding is now going viral on social media. The couple got married in a completely Punjabi style.
"Why are you marrying her?" I asked, 'Because, she is my world now.' He said. " The video was posted with the caption.
Twenty-seven-year-old Bumra and 29-year-old Sanjana got married on the 15th of this month. Only the family members of Bumra and Sanjana were present at the wedding in Goa.
Bumra hails from Ahmedabad, Gujarat. Sanjana has played in tournaments including the last ODI World Cup and the IPL. She is a native of Pune.
English Summary: Jasprit Bumrah and Sanajan Ganesan's wedding video is being loved on social media