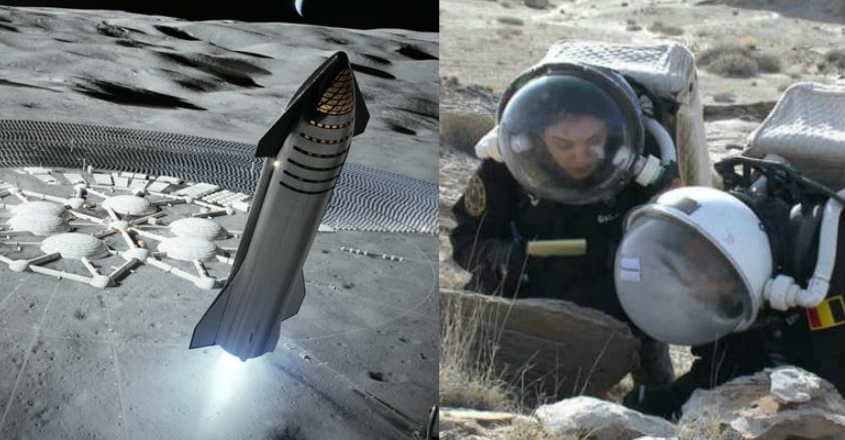 For those who like to go to the moon, there is an opportunity to go for free. Earlier, news of this had come out. But the video announcement was released yesterday. The project is called 'Dearmoon'.
The journey is aboard the SpaceX Company's starship rocket, owned by Elon Musk. The plan is to fly around the moon without landing on the surface. During the week-long journey, you will have the opportunity to see the Moon near its atmosphere. Misawa had bought the 9 seats available on the rocket. He will use one. The rest will be donated to those selected from the Deermoon project.
There is an opportunity to apply online on the official site of the Deermoon project. You can apply until March 14. There will be an online interview on March 21st after the initial screening. The winners will be given an assignment. The final round of interviews and medical examinations will be held in May this year for those who continue to be successful.
Misawa has made it clear that people of all backgrounds can apply for the moonwalk. There are only two things that passengers are asked to do in return. You must be willing to help the community and the people in any way you can after returning from the trip. Do not hesitate to support those who travel with you.
Misawa, a Japanese man, is 45 years old. Although a billionaire, he is an entrepreneur. He is also known as an art critic and social activist. Misawa, who came to the US after high school in Japan, first got into the CD business. Then a rock band was formed. He later started a company called Start Today. Today, Mesawa also owns Sosotown, one of the largest companies in Japan. Misawa had already mentioned the journey to the moon last year.
It was said at the time that he wanted to take a few artists. But now that condition has changed.
Doubts have been raised as to whether the voyage will take place, but Elon Musk, the head of SpaceX, will be the one to answer. If Misawa's dreams come true, it will be the first trip to the moon since 1972.
Can also travel on Starship
If the incident goes true the people who are going will get another great opportunity. Good luck navigating the amazing Space X Starship on rockets. Developed as the Big Falcon Rocket, it was later renamed the Starship. The rocket can carry up to 100 people and travel very fast. The 33-story tall starship will also overtake NASA's legendary Saturn Five rocket. Unlike other rocket engines, Starship uses methane fuel.
English Summary: Japanese billionaire seeks eight people to fly to Moon