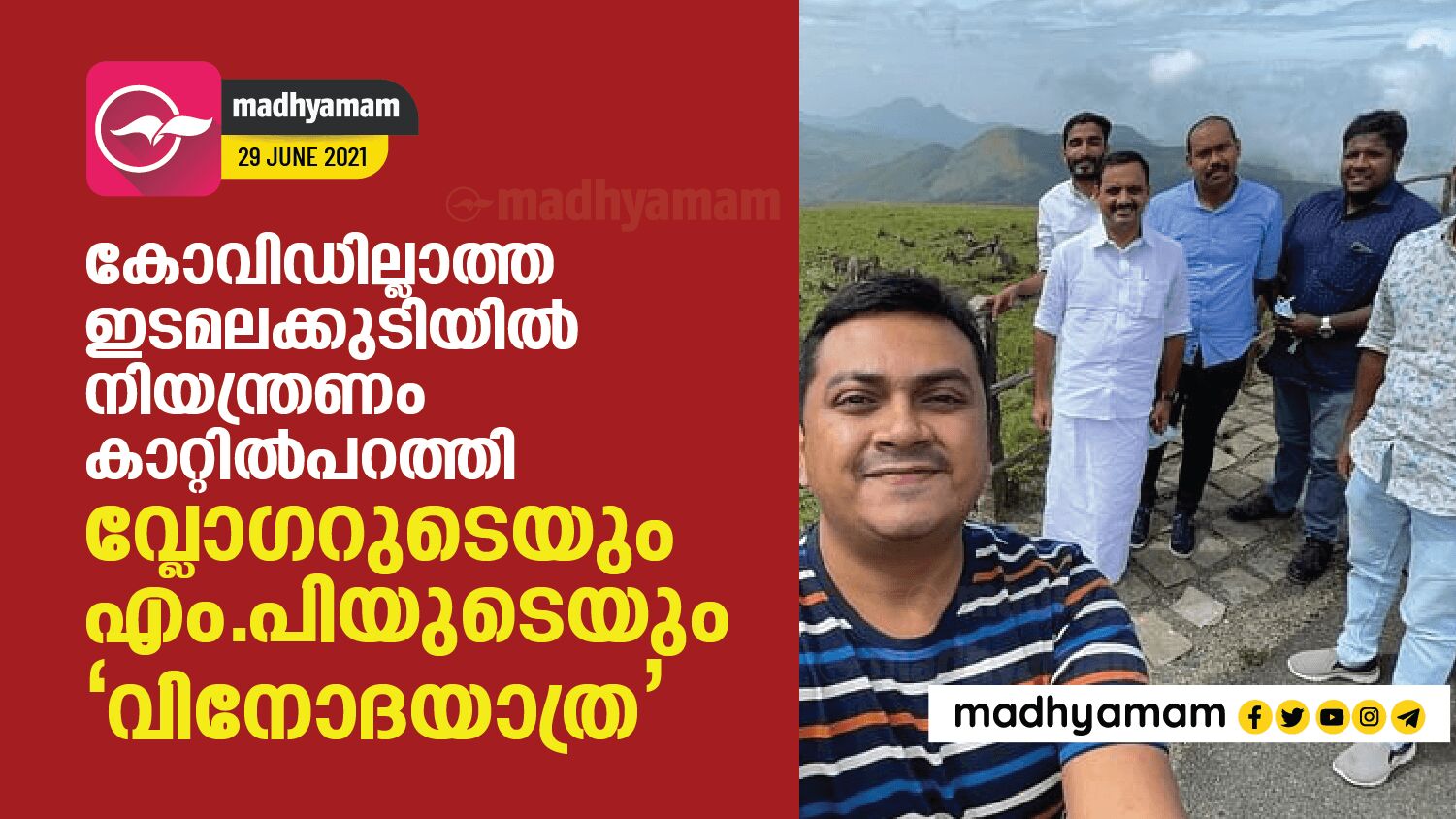 Munnar: Idamalakkudi in Munnar is one of the rare places in the world where not even a single Kovid patient has been reported for a year and a half since Kovid was reported. Idamalakkudi kept the Kovid away by not allowing outsiders to enter the area and by keeping the social distance and the Kovid restrictions. That's where Sujith Bhaktan, the owner of the YouTube channel, and the group led by Dean Kuriakose MP, who did not wear a mask on Sunday, the day of the entire lockdown, violated the code of conduct. The social and health activists allege that the action of the MP and YouTuber is endangering the people of Idamalakkudi who were safe from Kovid.
Idamalakkudi Tribal Govt. The MP explained that it was the inauguration of the renovation work of the school. YouTuber was with the MP. TV for online study in school. YouTuber came with the group in the name of giving. The incident became known to the outside world when YouTube shared the images on social media.
The incident sparked controversy. District Secretary KK Jayachandran came out against the MP. The CPI (M) has said that the unauthorized entry of outsiders into the hut will lead to the spread of the disease and that a case should be registered against those including the MP. District Secretary KK Jayachandran asked. The owner of the YouTube channel, Dean Kuriakose MP. A complaint has also been lodged with the AIYF police against them. Devikulam constituency president N Vimalraj had lodged a complaint with the Munnar DySP and sub-collector.
Dean Kuriakose, MP, said that he had gone to Idamalakkudi to inaugurate the construction of a tribal school. TV needed for school. Provided by a friendly YouTube owner. He reached Idamalakkudi as per his invitation. The MP explained that the allegations to the contrary were politically motivated.
Sujit Bhaktan's video with Sujit Bhakthan's channel explains that we went to the school in Idamalakkudi Tribal Village with Idukki MP Dean Kuriakos to provide TV and related equipment for the purpose of smart class, to do art work in the school building and to attend a function held at the school in connection with it.
He has permission to travel to Idamalakkudi, which is part of the MP's constituency. But a complaint has been received that YouTube Vlogger and other people came with him. Munnar told DySP media that he was investigating whether Kovid had violated protocol or norms.