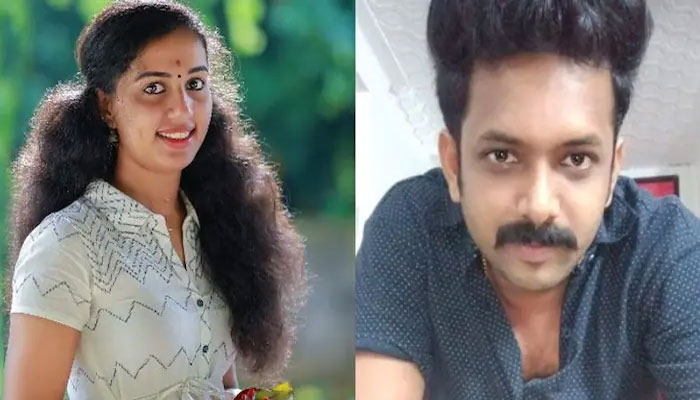 Kollam: Her husband Kiran has been taken into police custody in connection with the incident where she was found hanged at her husband's house at Sastham Nada near Sastham Fort. He is a motor vehicle inspector.
He is being questioned by the police. WhatsApp message to amazed relatives yesterday showing that she was abused at her husband's house (Whatsapp Message) Sent. With these messages of amazement coming out, this girl has really become a nuisance.
Also Read: Breaking: A woman was found hanging in her husband's house in Kollam
Yesterday, Vismaya sent a WhatsApp message to her relatives showing that her husband had abused her. This morning Vismaya was found hanging in her husband's house (Vismaya Suicide Case) Was watching. Kiran, who went into hiding after the incident, reached the police station herself and surrendered.
Kiran surrendered after a culture of wonder. The case has not been registered as no postmortem report has been received in the case. The decision to file a case will be taken after the cause of death is clear. Vismaya is a native of Pathanamthitta. According to a complaint filed by Vismaya's relatives, the murder was the result of dowry abuse.
Also Read: Cannabis Seized: Police seized 2 kg of cannabis kept at home
Vismaya was married to Kiran, a former motor vehicle department official, in March 2020 last year. The Women's Commission has voluntarily filed a case in the case. Police said they would conduct a detailed investigation into the incident and register a case.
The latest news is now in your hands … News is available in Hindi, Tamil, Telugu and Kannada besides Malayalam. ZEEHindustanApp Click on the link below to download …
To subscribe to our social media pages
Twitter
,

Facebook
Click on the links