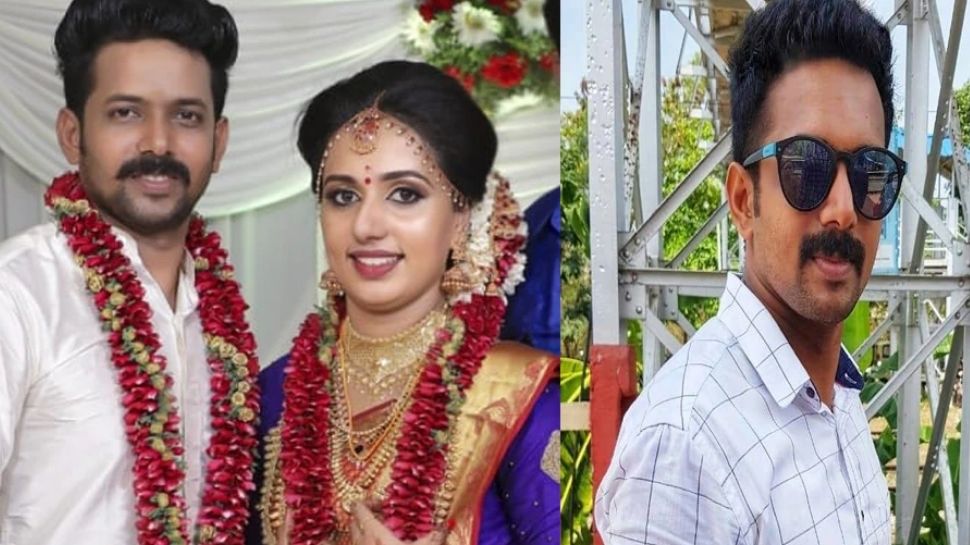 Kollam : In the incident where a woman hanged herself in the toilet of her husband's house in Sooranad, Kollam (Vismaya Death Case) Took the accused husband Kiran Kumar home and took evidence. Police recreate scenes with dummy (Kerala Police) Evidence was taken at home. Defendant Kiran Kumar (Kiran Kumar) The police re-enacted what was done.
The door to the toilet was kicked open and what happened next Kiran Kumar He was shown one more time before the police. In addition to the investigating officers, a police surgeon and forensic officers went to the spot and inspected it.
ALSO READ: Vismaya Death Case: In the case where Vismaya was found dead, a chargesheet will be filed within 90 days
Apart from taking evidence at home, Kiran Kumar was also arrested this morning SBI The police had also taken evidence to the bank. Visma's gold was kept in the locker of this bank.
One week after the marriage, Visma and Bharat came together and deposited the gold in the locker. But bank officials later told police that the gold had not been taken from the locker since then.
ALSO READ: Vismaya Death Case: Kiran's sister will question her husband in the Vismaya case
Following the evidence in the bank, the accused was taken to Pandalam in Pathanamthitta district this evening. According to Visma's parents, Kiran Kumar also assaulted the girl here before her marriage. He studied at Vismaya Pandalam Ayurveda College. However, police said that the statement of the accused's parents was denied.
However, Kirankumar told police that he had beaten Visma five times. Meanwhile, Kiran Kumar is adamant that he was not beaten on the day of Vismaya's death.
ALSO READ: Vismaya death case: Husband Kiran Kumar's bank account frozen
Although the postmortem report states that he died by hanging, police have not yet confirmed that Visma's death was a suicide. Police said more scientific evidence is needed to confirm whether it was a suicide or a homicide. IG Harshita Ataluri had also directed the officer-in-charge of the case to file the chargesheet within 90 days. Kiran Kumar will be remanded in custody till Wednesday. The police will try to extend the custody period by appearing in court tomorrow.
The latest news is now in your hands … News is available in Hindi, Tamil, Telugu and Kannada besides Malayalam. ZEEHindustanApp Click on the link below to download …
android Link – https://bit.ly/3b0IeqA
ios Link – https://apple.co/3hEw2hy
To subscribe to our social media pages
Twitter
,

Facebook
Click on the links