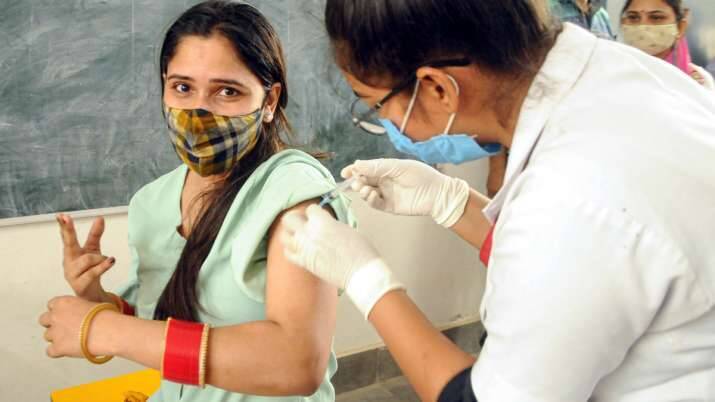 New Delhi: Vaccine supply in the country has come down sharply. On Monday, a record 88 lakh doses were given, a reduction of about 25 lakh doses within 24 hours. The total number of doses administered across the country in the last 24 hours was just 53.86 lakh. Madhya Pradesh, which received the highest dose on Monday, saw a drop in the number of vaccinations yesterday.
But a look at the figures reveals that even the Centre's claim that 88 lakh doses were given is part of a pre-arranged script. The BJP government in Madhya Pradesh had on Monday reduced the supply of vaccines in the state by three to four days in a bid to boost vaccine figures. There are allegations that this may have been done deliberately as per the previous plan. Critics say this is because the Center has taken over the responsibility of distributing vaccines from the states to spread the word that vaccination figures have increased.
Madhya Pradesh alone received 16.9 lakh doses, the highest number of vaccinations in the country on Monday. But even though the previous Sunday was a public holiday, only 692 doses of the vaccine were distributed. These are the figures obtained from the central government's own Covin app.
But a closer look at the figures shows that Madhya Pradesh had seen a decline in vaccine supply days ago. On June 16, 338,847 doses were given, but the next day it was reduced to 124,226 doses. Vaccine figures show a sharp drop in the following days. Madhya Pradesh received 14,862 doses on June 18, 22,006 doses on June 19 and just 692 doses on June 20. From June 13 to June 16, an average of 228,784 doses of vaccine were distributed daily in Madhya Pradesh, while from June 17 to June 20, it dropped to just 40,446 doses.
Vaccine supply in Madhya Pradesh is likely to decline in the coming days as well. This shortfall will be reflected in the overall vaccine figures in the country.
TAGS:
NEWS 360,
NATIONAL,
NATIONAL NEWS,
COVID VACC,
INDIA COVID,
MADHYAPRADESH VACCINATION,
DAILY VACCINATION