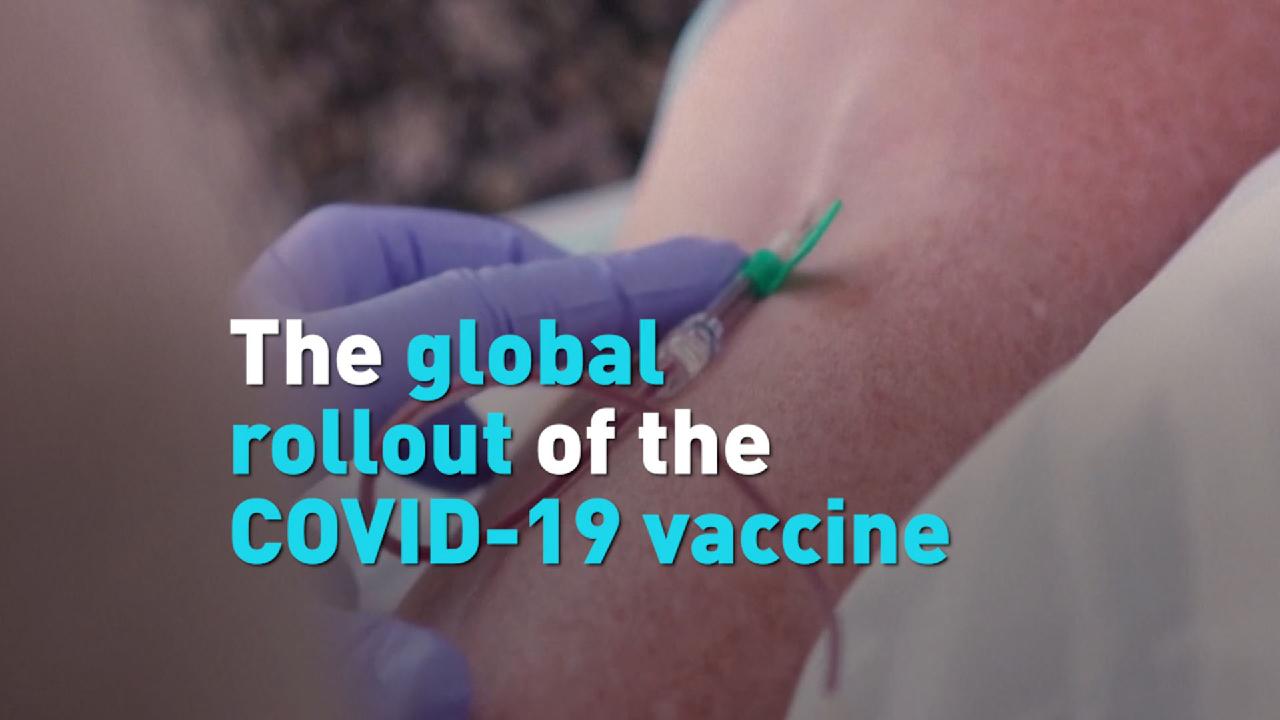 On Monday, December 14, the Pfizer / BioNTech COVID-19 vaccine debuted in the United States
"It means hope, healing, the restoration of public health and public safety," said Sarah Lindsay, a nurse in New York City who received the very first vaccine.
Less than a year after the World Health Organization declared COVID-19 a global pandemic, needles began to enter people's arms in record time for a new vaccine. Healthcare workers caring for COVID patients were the first in line.
"I'm glad the vaccine is finally out," said Kevin Londrigan, a Colorado respiratory therapist and vaccine recipient. "I think that's for sure, he's had the research, he's had the clinical trials."
A few days later, the United States accepted the Moderna vaccine. As the drugs were distributed across the country, a health official preached patience.
"We have a balance to find here," said Scott Bookman, incident commander for the Colorado Department of Health. "People want to go fast. We have to be careful. This is only the start of a very long road. "
This road turned out to be bumpy. While more than 11 million doses of the two vaccines have been shipped to the United States, only 2.1 million Americans have received an injection to date.
"The pace of the immunization program, if it continues to evolve as it is now, it will take years, not months, to immunize the American people," said President-elect Joe Biden.
The reality is that the deployment of a new vaccine is extremely difficult logistically. A complex distribution system must be put in place. Coordination between states and the federal government has once been a problem in the United States
Globally, nine vaccines, including four from China, have been approved for widespread or limited use in some countries. The European Union has launched a mass vaccination campaign. Israel and Bahrain have administered the most doses per 100 people to date.
"The more opportunities this virus has to spread, the more opportunities it has to change," said Dr Maria Van Kerkhove, COVID-19 Technical Officer for the World Health Organization. dissemination now with the tools at our disposal. "
To that end, COVAX, a WHO-led alliance that aims to deliver vaccines to poor countries, said it has now reached deals for two billion doses.
"These unprecedented agreements mean that the 190 countries and economies participating in COVAX will be able to access vaccines to protect vulnerable groups of their populations during the first half of next year," said Dr Tedros Adhanom Ghebreyesus, Managing Director of WHO.
But there will be huge challenges in the developing world. For example, the lack of ultra-cold storage capacities, necessary for some vaccines. The safety of vaccines is also a concern, as is the safety of those who administer the drugs. More than 100 polio vaccine workers in Pakistan have been killed since 2012. Funding is also a big concern in many parts of the world.
"I think the world really needs to see this not as charity, but as a necessity," said Soumya Swaminathan, chief scientist at the World Health Organization. "If you want to get back to normal, it's important that people everywhere are protected."
Additional vaccine trials are underway. AstraZeneca / University of Oxford drug just approved in UK A clinical trials specialist said he did not expect many complications with the vaccines themselves.
"I don't think it will," said Dr Gary Luckasen, senior researcher at UCHealth. "I think we're going to be very surprised at how effective the guys who developed them are."
It is getting the drugs to those who need them in all corners of the globe that will pose a major test in 2021 and the years beyond.