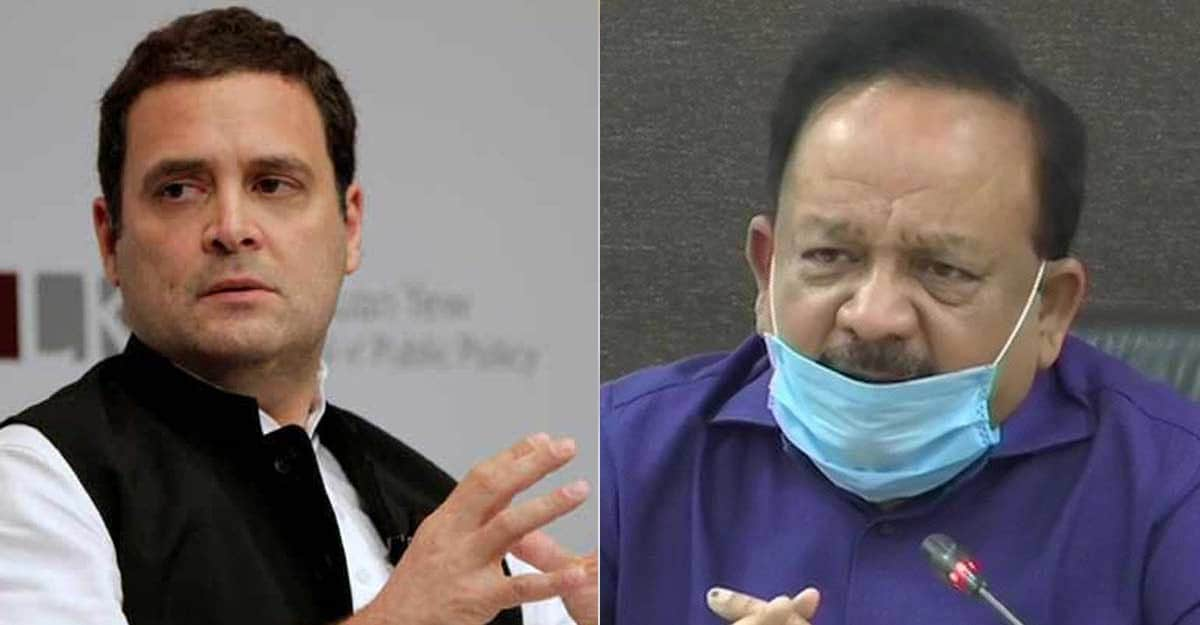 New Delhi: Congress leader Rahul Gandhi has been attacked by Union Health Minister Dr. Manmohan Singh. Harsh Vardhan. Harsh Vardhan accused Rahul Gandhi of not reading things. He was responding to Rahul Gandhi's tweet that 'July has arrived, the vaccine has not arrived'.
The availability of the vaccine in July was mentioned yesterday. What is Rahul Gandhi's problem, he reads. Does he understand? There is no vaccine for the viruses of pride and ignorance. He also asked the Congress to consider a change of leadership.
Rahul Gandhi is vehemently opposed to the central government's vaccine policy. Last week, Rahul Gandhi had asked Prime Minister Narendra Modi to address the vaccine shortage.
Vaccination centers in Bihar, Uttar Pradesh and Bengal were closed due to non-availability of the vaccine. About 12 crore vaccines will be available in July. Revealed by Harsh Vardhan. But it was not clear whether it included private hospitals. Harsh Vardhan also blamed the state governments for wasting vaccine doses. The apex court was told that out of the 12 crore dose vaccine available in July, 10 crore would be DoscoShield and 2 crore would be Kovacaxine.
English Summary: What is Rahul Gandhi's problem ?: Health Minister