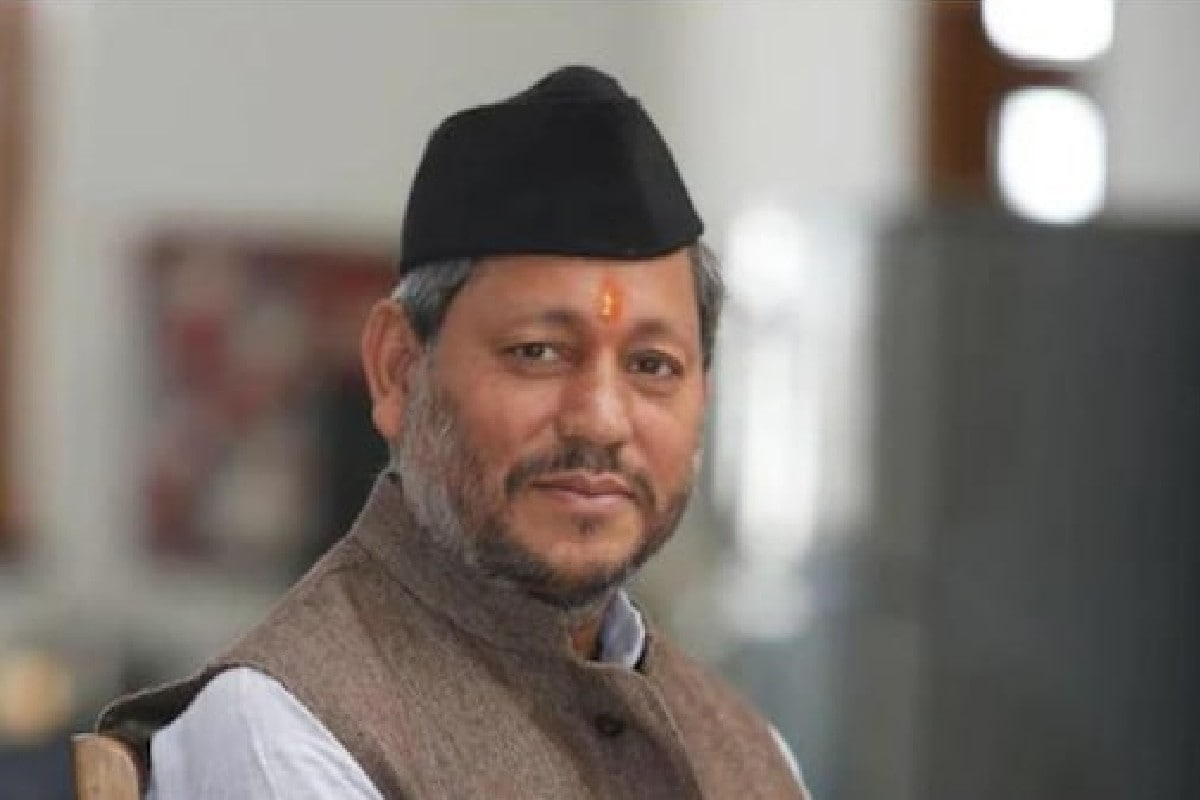 Tirath Singh
New Delhi: Uttarakhand Chief Minister Tirath Singh Rawat has resigned. Rawat arrived at the Raj Bhavan around 11 pm on Friday and handed over his resignation letter to Governor Baby Rani Maurya. Lok Sabha MP Rawat became the Chief Minister of Uttarakhand four months ago.
The resignation letter says he is resigning to avoid a 'constitutional crisis' in the state. On March 10 this year, the BJP replaced Trivendra Singh Rawat with Tirath Singh as Chief Minister. Lok Sabha member Tirath Singh has to be elected as an MLA from any constituency within six months. Accordingly, Tirath will not be able to reach the Assembly if the by-election is not held before September 10. The BJP was in a dilemma as to whether to hold by-elections or replace Tirath with a one-time MLA-turned-chief minister.
Also Read- Toni Kroos | Germany midfielder Tony Cruise has retired from international football
With two seats currently vacant, the crisis is due to the fact that the Election Commission is unlikely to declare by-elections as the term of the Assembly ends on March 23 next year. Despite allegations that Kovid's second term in five states was held in March-April, by-elections are unlikely to take place, Election Commission sources said.
Meanwhile, BJP MLAs from Uttarakhand will meet in Dehradun at 3 pm today to elect a new chief minister. All the MLAs have been directed to reach Dehradun by 11 a.m. on Saturday. BJP state president Madan Kaushik will lead the meeting. The BJP leadership has asked Union Minister Narendra Singh Tomar to attend the meeting as an observer.
Also Read- Euro Cup: Italy beat Belgium in Super Fight to reach semis; Rivals Spain
English Summary: Barely four months after taking charge as the head of the state, Uttarakhand Chief Minister Tirath Singh Rawat submitted his resignation on Friday. In a surprise move, he reached the Governor House around 11 pm and submitted his resignation papers. Earlier, he had told the media during a press conference at 9:30 pm that he was slated to meet Governor Baby Rani Maurya at 11 am on Saturday. Rawat's sudden but expected move pushed the state into a major political crisis deeper than the one it witnessed just months ago.