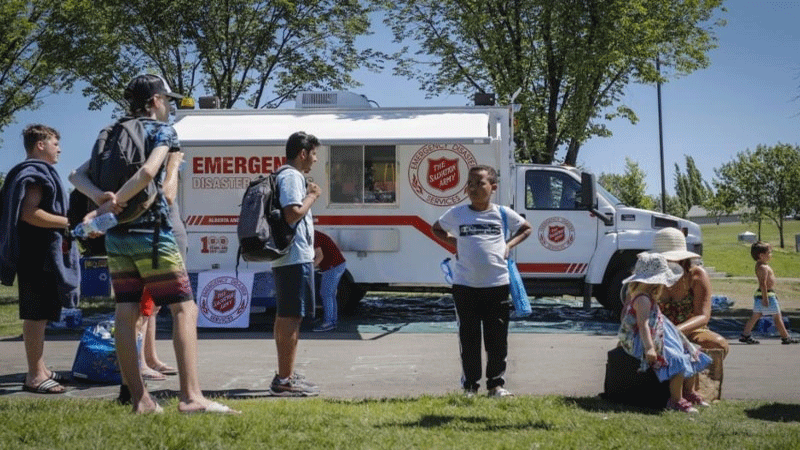 Extreme heat in Canada's western province has killed at least 500 people. A total of 719 deaths were reported last week, British Columbia's chief crown prince said on Friday. This is three times what is seen in a normal year.
Chief Coroner Lisa Lapoint said in a statement that the release of the information was due to the belief that the severe weather experienced by British Columbia last week could lead to an increase in deaths. The Coroner's Office said 230 deaths could be expected in this case.
A deadly heat wave is wreaking havoc in western Canada. Authorities have warned that it could take months to determine the exact cause of death. Heat is an important factor in increasing mortality. This is causing more problems among the elderly in the province.
Lapoint said most of the deaths in the past week have been elderly people living alone in privately ventilated private homes. Refrigerators have been set up in many places to combat the heat.
Flowers and Twentyfour News are teaming up for the Kovid fight
Through the COVID WAR 24X7 campaign. This is a war. The war we are waging together with the sole aim of victory.
Doctor In | Covid Warriors | Stay Home Creative Challenge | Perfect Ok Photography Award | Inspire The Idea Bank
News you want to know
In your Facebook Feed
24 News