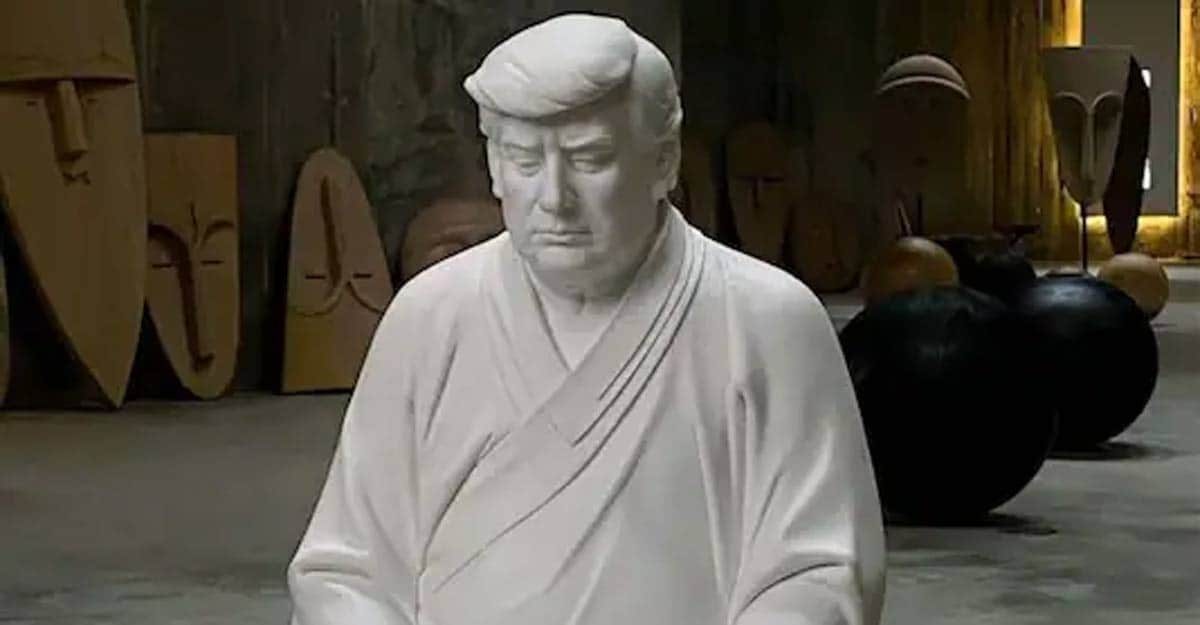 BEIJING യി Former US President Donald Trump's 'trade' has not been shut down despite stepping down from the White House. It's just that Trump's main enemy, China, is now dealing with him. How? ഇTawobao, a Chinese e-commerce company, is making a profit by selling statues of Donald Trump. The company sells statues of Trump sitting meditating like a Buddha.
Two different sized statues are available. The 4.6 meter size is priced at 3999 yuan (Rs 44,707) and the 1.6 meter size is priced at 999 yuan (Rs 11,168). The owner of the company said that Trump's motto 'Make America Great Again' was the inspiration for the statue. The aim was to integrate this concept into Chinese products.
The statues were made for little curiosity. He said more than 100 statues have been made so far and about a dozen have been sold. 'Trump can be considered the representative of an era. He was extremely arrogant. That era is over. The company owner said he was integrated with Buddha to send a message that one should not have too many elements of Trump in one.
English Summary: Donald Trump's 'Buddha Statues', Selling for Over Rs 44,000, are a Hit on Chinese E-commerce Websites