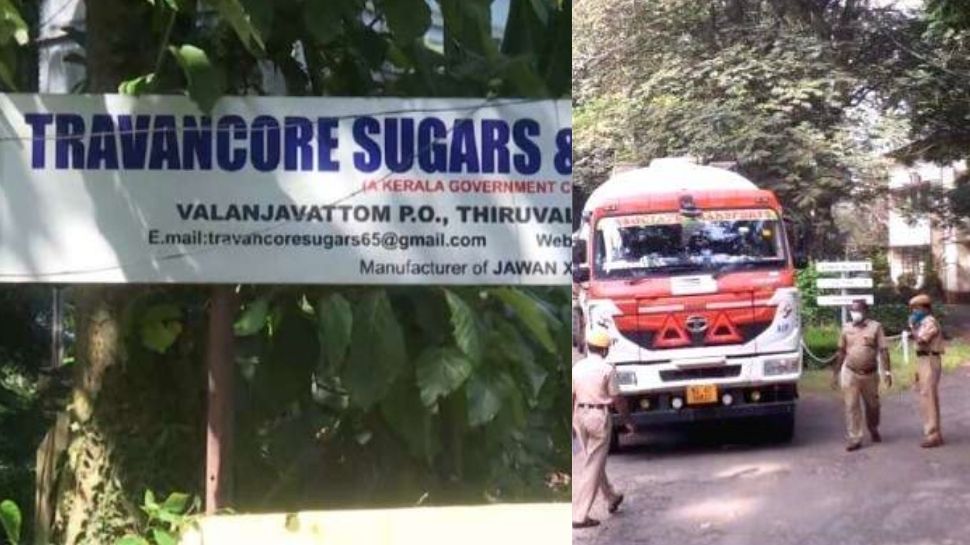 Thiruvalla: Spirit delivered to Travancore Sugars and Chemicals has previously been sold on the black market. Spirit was drained four times from two tanker lorries to a distillery in Sentua, Madhya Pradesh. So far, the tanker drivers have paid Rs 25 lakh to Arun Kumar, an employee of the company, as a reward for several transactions.
According to the agreement with a private company in Ernakulam, 36 lakh liters of spirit was to be delivered in six months. Spirit was sold on the black market during this contract period. Meanwhile, three top officials in the list of defendants have started seeking anticipatory bail.
ALSO READ:Travancore Sugars Spirit scam: Massive hacking, three arrested, seven accused, including general manager
Although they were added on the basis of the statements of the arrested persons, they will proceed with the arrests after getting more evidence.
The factory is located at Thiruvalla bend. The fraud of 20,000 liters was found in the spirits brought here from Madhya Pradesh.
The latest news is now in your hands … News is available in Hindi, Tamil, Telugu and Kannada besides Malayalam. ZEEHindustanApp Click on the link below to download …
To subscribe to our social media pages
Twitter
,

Facebook
Click on the links.