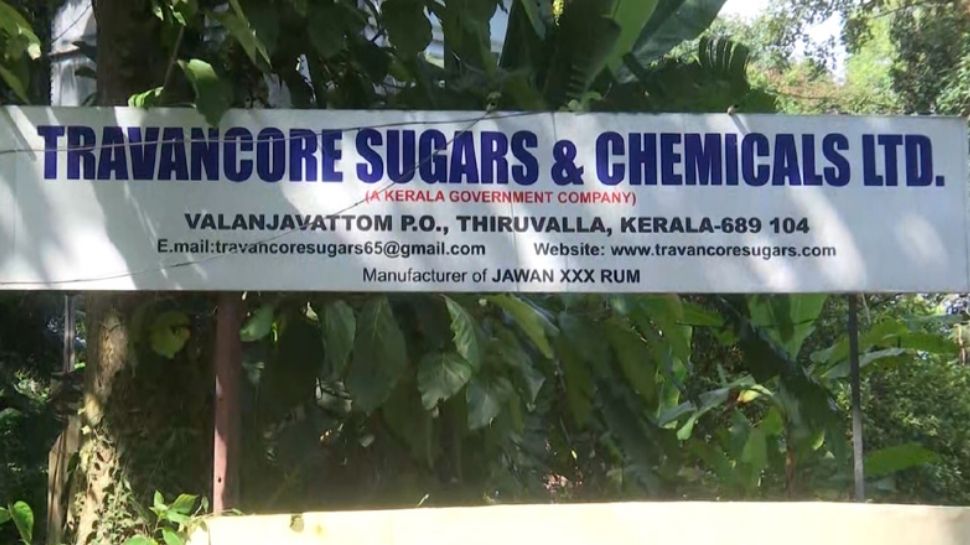 Pathanamthitta: General Manager, Spirit Smuggling Case, Travancore Sugars and Chemicals, Thiruvalla (General manager) Including three employees were suspended. Alex P Abraham, General Manager, Shahim, Personal Manager and Megha Murali, Production Manager have been suspended (Suspend) By.
The order was issued by KSBC MD Yogesh Gupta. It was also decided to resume production of the suspended liquor on Monday. Jawan rum is manufactured by the Kerala State Beverages Corporation.
ALSO READ: Travancore Sugars Spirit scam: Three employees charged in spirit smuggling case
The company has 10 permanent employees, 28 temporary employees and 117 contract employees. Defendants Spirit (from two tanker lorries that were brought under the yeast the previous day)Spirit scam) Smuggled. Police are in custody, including two tankers and a load of 40,000 liters each. With this came a famine of spirit. Following this, KSBC directed to stop production. But the decision was made to resume production from Monday.
Four of the seven accused in the spirit smuggling case are factory workers. Of these, three have been suspended. Arun Kumar, who kept Spirit's account in the factory, is currently in remand. Three people, including the general manager, were suspended on the basis of the statements of the accused arrested in the case.
ALSO READ: Travancore Sugars Spirit scam: Massive hacking, three arrested, seven accused, including general manager
Meanwhile, all three suspended are now absconding. Indications are that they are seeking anticipatory bail. Excise officials say 4,000 liters of spirit from Madhya Pradesh are missingExcise team) Checked. Rs 10 lakh was recovered from three tankers. The drivers were then taken into custody and questioned. The lorry drivers said that the money was brought to hand over to the employee Arun Kumar.
Later, when Arun and the lorry drivers were interrogated together, it became clear that the spirit had been sold. Arun and the drivers sell the spirit brought from Madhya Pradesh. The spirit was sold to a Madhya Pradesh-based company for Rs 50 per liter.
The latest news is now in your hands … News is available in Hindi, Tamil, Telugu and Kannada besides Malayalam. ZEEHindustanApp Click on the link below to download …
android Link – https://bit.ly/3b0IeqA
To subscribe to our social media pages
Twitter
,

Facebook
Click on the links.