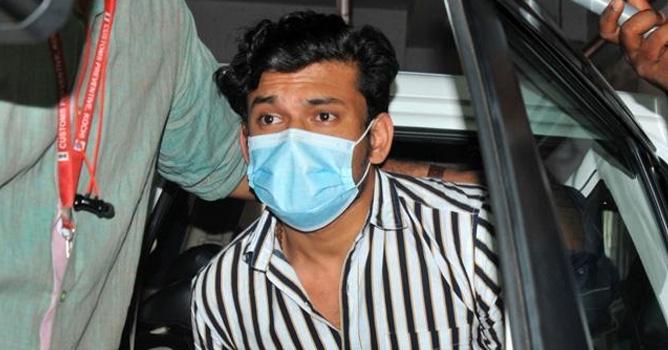 TP Case accused helped to steal gold and abscond, pay dividends instead: Arjun Ayanki reportedly testified
Kozhikode: TP helped various gangs to loot gold. It is reported that Arjun Ayanki has given a statement that he is the accused in the murder case. It is reported that Arjun revealed this when questioned during the Karipur incident
Arjun has admitted that he was not involved in the Karipur incident but had earlier snatched gold from gold smugglers.
TP helped smuggle gold A share of the profits was paid to the defendants in the case. Arjun said the dividend was given to the people they had nominated.
According to reports, Arjun had told the police that they had helped him to go into hiding in Chokli in Panur after the Karipur incident.
Customs suspects that Arjun is repeating that he came to Karipur to buy money and not to steal gold to escape from the case. TP It is reported that those mentioned in Arjun's statement, including the accused in the case, may be summoned and questioned.
The police concluded that the group led by Arjun was directly involved in the accident at Ramanattukara. The Cherpulassery team in the accident was following the car driven by Arjun. Meanwhile, the accident happened. According to police, Arjun had a close relationship with Shafiq, who was arrested by customs at the airport with the gold.
On learning of their arrest at the airport, Arjun and his gang were on their way back to Kannur when the Cherpulassery gang chased them, thinking they had gold. The accident followed this. Arjun has been in hiding since the day of the accident.
Currently, the crime branch has voluntarily registered a case in the Karipur incident.
Click here to help finance Dolnews' freelance journalism
Dolnews can also be followed through Telegram and WhatsApp

Content Highlight: Arjun Ayanki says TP Murder case convicts has helped him – Karippur incident