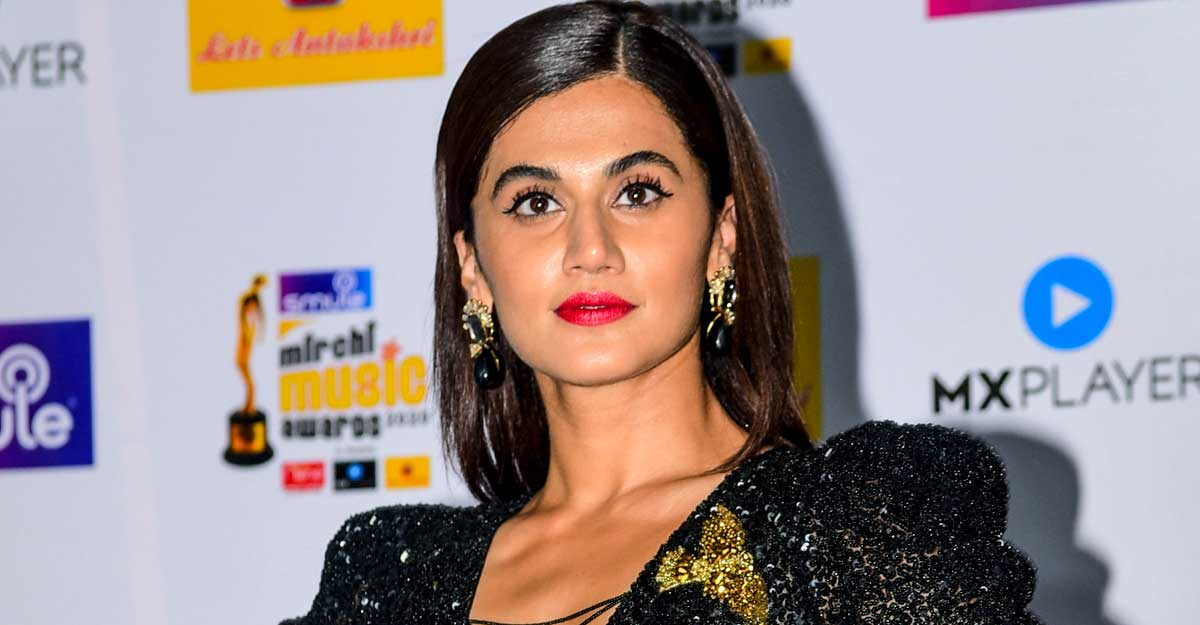 Mumbai: Bollywood actress Tapsi Pannu has broken her silence after a three-day Income Tax department raid. They also objected to Finance Minister Nirmala Sitharaman's statement that there were raids against the star in 2013 as well.
Thapsi's response came in three tweets – the alleged bungalow in Paris, the alleged Rs 5 crore receipt and the recall of the 2013 raid.
'Three things were found in a three-day intensive raid. One – the keys to the bungalow he allegedly bought in Paris. Because summer is coming. Two – Fake receipts of Rs 5 crore. He has long refused this money. Three – The raid of 2013 that I knew only because the Hon'ble Finance Minister said so. The unprovoked raid I allegedly encountered.
Tapsi's tweets were a mockery of the Center. The house of Bollywood director and producer Anurag Kashyap was also raided. Following Thapsi's tweet, Anurag Kashyap also fell silent.
Anurag shared a picture of the two from the set of the movie 'Dobara' on Instagram. Anurag sits on Thapsi's lap and shows the victory symbol with the caption 'All love to haters'.
English Summary: Taapsee Pannu breaks silence on IT raids