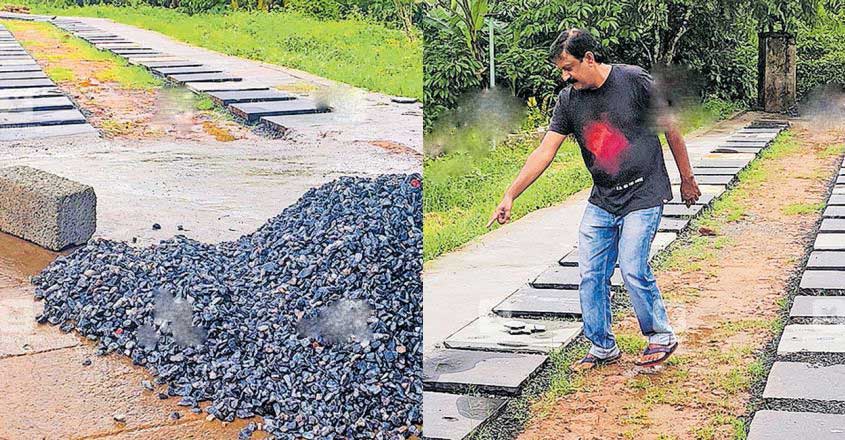 The locals are scared to see an unidentified group late at night in another house near the house where the double murder took place at Wayanad Panamaram Nelliyambam. When the family woke up and saw the vehicle of the unidentified persons, the group passed by. An unidentified person arrived in a vehicle at 11.30 last night in the backyard of Nelliyambam Vazhakandi Devadas' house. The incident took place at Choikolli on Panamaram Nelliyambam Road, 1.5 km from the spot where the double murder took place. On the eighth day after the murder, an unidentified person came to the backyard of the area and frightened the locals.
Mysterious 3 vehicles
Similar to the house where the double murder took place, the house where the unidentified group arrived yesterday is also inside the coffee plantation. There are no other houses adjacent to this house. The family woke up to the sound of a vehicle reaching the car porch and the barking of pet dogs. With this, the group escaped with the vehicle on top of a metal mound that had been piled up on the way to the new work in the backyard. The family has lodged a complaint with the police.
Signs of a vehicle with a wide tire on the car porch can be seen that all the tiles lined up during the construction process have been shaken. According to locals, a red vehicle reached the house. They said they found another car and a bike parked on the main road on the way to the house around 12 noon after the vehicle arrived. The recurrence of such incidents has frightened even the most isolated families in the area.
Although the investigation into the double murder case is in full swing, the police team has not been able to reach the killers so far. The perpetrators of the double murder entered without leaving any clear evidence. But the investigation team has received some clues. An investigation is underway. Many have been called back and interrogated alternately by the group at their homes. Mananthavady DySP AP was also present yesterday to seek information from some people in the area. A special investigation team led by Chandran has been called. According to the police, the real culprits will be arrested soon. The locals are praying that they will not be caught in the end.