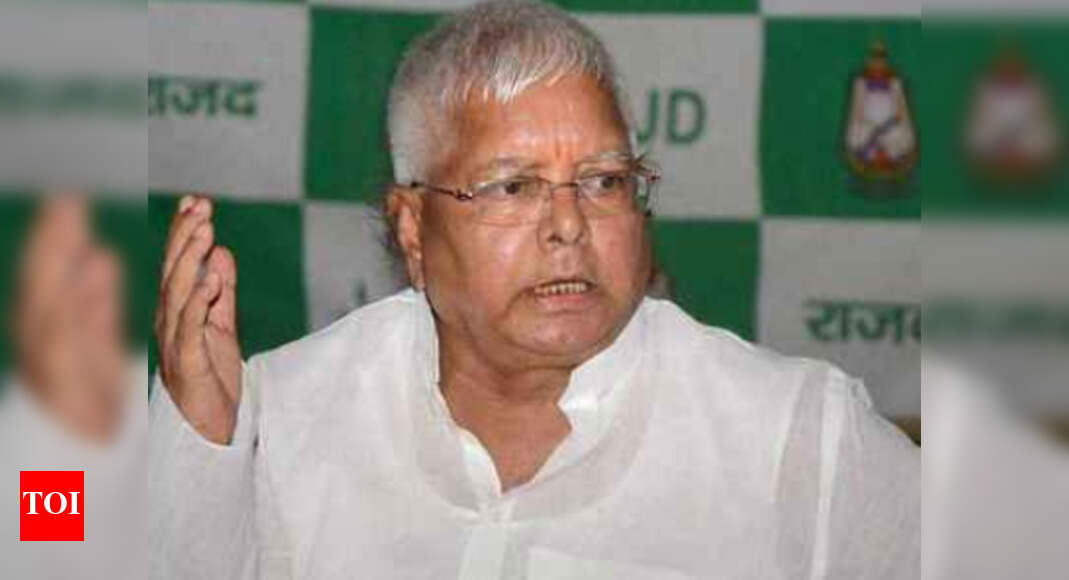 RANCHI / PATNA: Incarcerated RJD President Lalu Prasad is set to be released from prison after the Jharkhand High Court on Saturday suspended the remaining length of his prison sentence in the Dumka fodder scam case, RC 38A / 96, on Saturday. Lalu, currently under treatment at AIIMS in New Delhi in custody, will likely be released next week once formal processes are completed.
In Saturday's hearing, the former Union Minister and lead lawyer Kapil Sibal argued on behalf of Lalu, claiming that the RJD chairman had served more than half of the maximum sentence of seven years of harsh imprisonment in the Dumka Treasury case and had the right to be released.
Lalu's family and party supporters were overjoyed. While Lalu's wife, former CM Rabri Devi, and their eldest daughter, Rajya sabha Member Misa Bharti, arrived at AIIMS Delhi, her sons and other daughters expressed their happiness on social media.
Lalu's youngest son, opposition leader Tejashwi Prasad Yadav, thanked the High Court. "But we're more concerned about his health now," he says. Tejashwi said a decision on Lalu's coming to Patna will depend on the advice of the doctors treating him at AIIMS Delhi. "He suffers from a variety of ailments including kidney and heart. We don't want to take any risks, "he said.
Lalu's eldest son, Tej Pratap Yadav, tweeted: "The messiah of the poor and the oppressed is now back. Tell those who have wronged them that our leader is coming back. One of Lalu's daughters, Rohini Acharya, said she had had her 'Eidi' which she was watching.