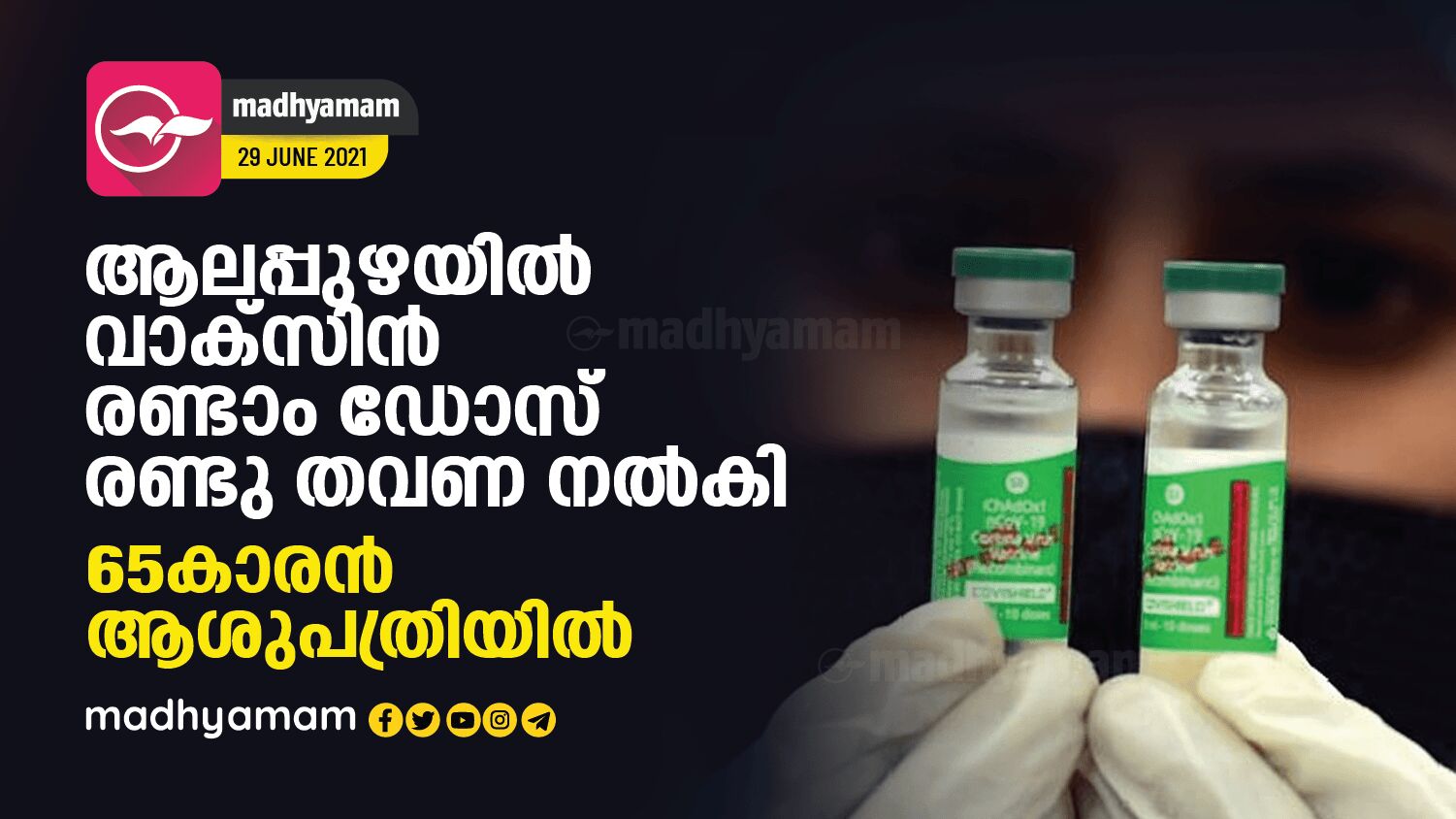 Alappuzha: Serious drop in Kovid distribution at Alappuzha Karuvatta PHC. The 65-year-old, who came to take the second dose of the vaccine, was given two injections every minute. Bhaskaran was vaccinated twice a day in Parambil between Karuvatta.
Bhaskaran and his wife arrived at Karuvatta PHC yesterday morning to receive the second dose of Kovishield vaccine. Two counters were set up at the PHC to administer the vaccine. Bhaskaran, who had received the vaccine from the first counter, was injected again when he reached the second counter.
He was later admitted to Harippad Taluk Hospital with high blood pressure and urinary incontinence. Bhaskaran's wife and a ward member have come forward with allegations in the incident.
Instead of going to the restroom, Bhaskaran came to the second counter and the staff said there was no proper communication. The district medical officer sought a report from officials on the incident.