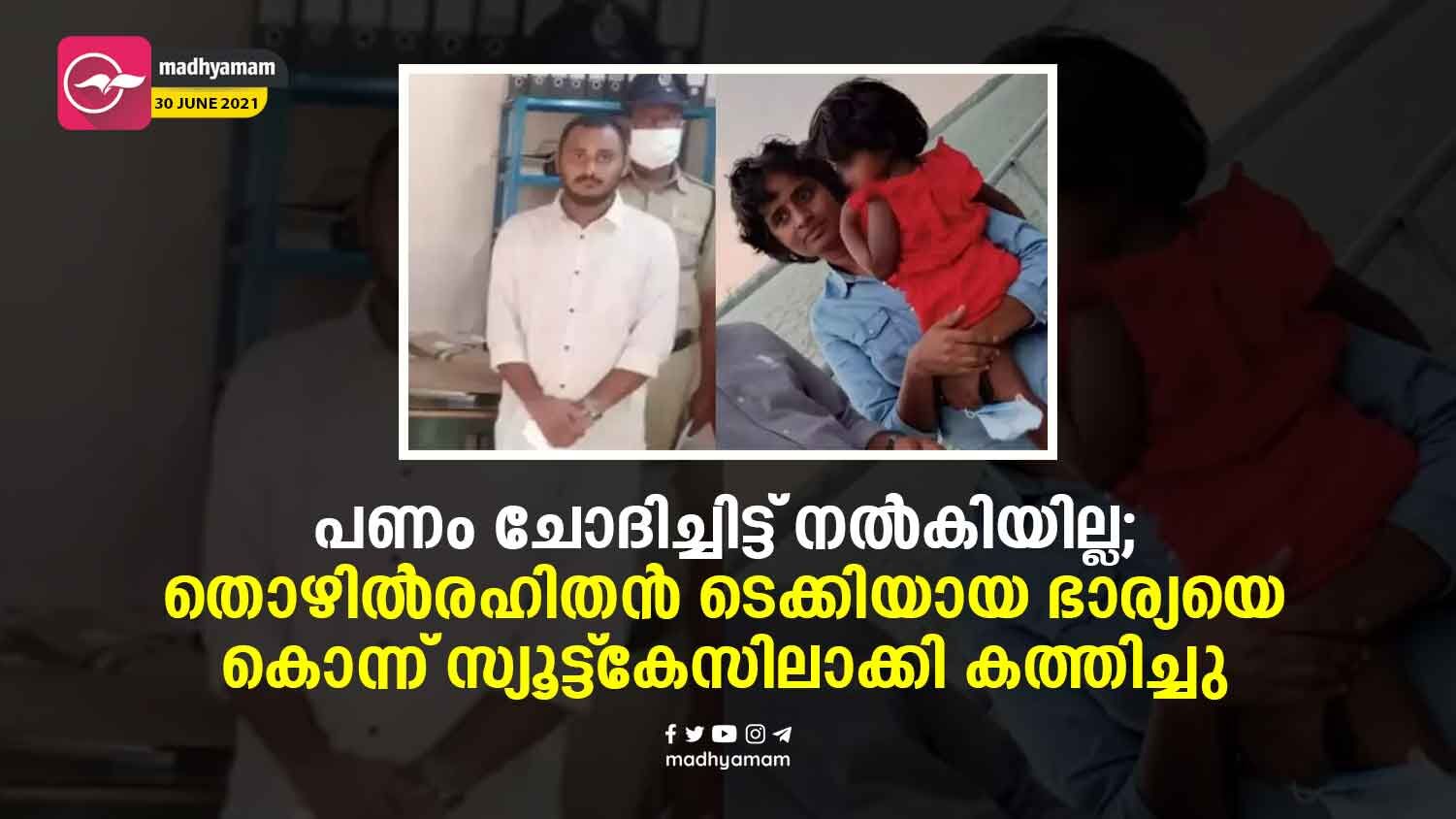 Tirupati: An unemployed youth killed his techie wife after he failed to pay for daily expenses. Bhuvaneshwari, a native of Ramasamudram in Chittoor district, was killed. Defendant's husband Srikanth Reddy was arrested by the police on Tuesday.
Bhuvaneshwari, who was working for a multinational company in Hyderabad, was reported missing by the police. The burnt body in a suitcase was found on June 23 in a bush near Sri Venkata Ramana Ruya (SVRR) Government General Hospital. Srikanth was caught on CCTV coming and going to the residence with a red suit case believed to have been brought by his wife's body.
'We received information about the cremated body on Tuesday afternoon. We immediately arrived on the scene and inspected the area. Except for a few bones and a skull, the body was completely burned. With the help of doctors, the burnt body was sent to the mortuary for further examination, "said an official of the Tirupati Alipiri police station.
Srikanth Reddy's body was found in a suitcase after Bhuvaneswari was killed, police said.
Srikanth, who used to work in the IT sector, lost his job during Kovid. It is reported that the couple had a quarrel as they were at home without work for a long time. Srikanth hails from Budwell in Kadapa district. The couple had been living in Tirupati with their one – and – a – half – year – old daughter for three months.