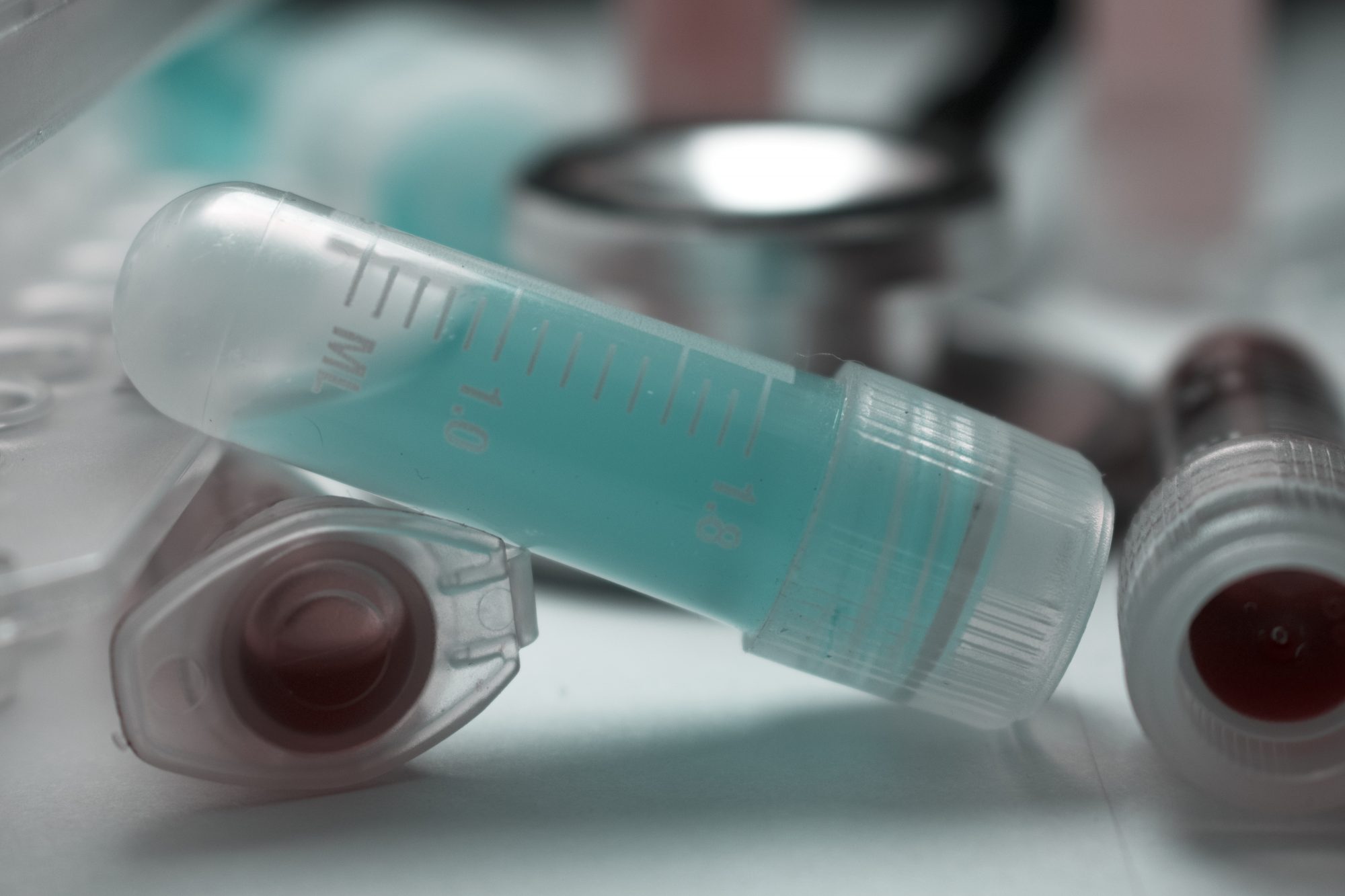 'London patient' joins 'Berlin patient' as second person in history to be cured of HIV, thanks to rare HIV-resistant stem cell transplant
Adam Castillejo is a 40-year-old patient who became the second person in the world to be cured of HIV. He joins the "Berlin patient" so that he no longer has an active HIV infection in his body.
Professor Ravindra Kumar Gupta, head of the research team, said: "The London patient has been in remission from HIV-1 for 30 months with no detectable virus capable of replicating in blood, CSF, intestinal tissue or blood. lymphoid tissue.
"We propose that these results represent the cure of HIV-1."
It is an incredible time for people living with HIV around the world.
Dr Hans Kluge, WHO Regional Director for Europe, said: "I remember when an HIV diagnosis looked like a death sentence. Now, with the right treatment, people living with HIV can live without fear of AIDS. "
In light of this second healed patient, the future looks even brighter than the hopes explained by Dr Kluge.
How does the cure for HIV work?
The remedy is do not a drug that can be made and administered like the COVID-19 vaccine.
Scientists extracted stem cells from people who were resistant to HIV and then transplanted the cells into Mr Castillejo, who recently revealed his identity. HIV resistant cells then replace non-resistant cells in the patient.
According to their mathematical modeling, if more than 80% of the target cells were replaced by stem cells resistant to HIV, then the cure for HIV had a 98% chance of working.
This means that recovery is almost certain to last in this second patient. The team plans to test the "London patient" twice a year for 60 months after that point, and then reduce to once a year thereafter.
Scientists explain that this type of percentage is similar to COVID vaccination, such as when enough cells are protected – the infection "cannot grow exponentially."
Could this cure mean the end of the HIV epidemic?
Unfortunately, there are societal and personal barriers outside of the literal treatment that is extended and made available.
The HIV epidemic in North America continues to perform worse across racial lines, and overlaps with a severe opioid epidemic in more socio-economically disadvantaged regions.
While blacks make up 13% of the US population, they accounted for 43% of HIV-related deaths in 2018. These entangled factors create treatment difficulty – as medical care is expensive, inaccessible, and stigma continues to exist on the face. HIV in the country. first place.
Currently, the UK has allowed people living with HIV to access the COVID vaccine without declaring their medical status.
Dr Errol Fields, Johns Hopkins University School of Medicine, said: "The racial disparities that have arisen so quickly with COVID-19 are a reminder that until these inequalities are corrected, the disparities in outcomes HIV and COVID-19 will persist and end the HIV epidemic. will remain elusive.
All over the world, HIV is a huge problem for women and girls who have to sell themselves sexually in exchange for access to resources such as food, water and medicine.
"While many infectious diseases like HIV / AIDS do not have a direct link with the environment in their modes or vectors of transmission, disasters such as drought can still have a significant influence on the social conditions that shape and reinforce vulnerabilities, "the researchers said.
Even if this cure for HIV were traditionally available tomorrow, accessibility and affordability would prevent thousands of people from taking the treatment.
From the publisher advised Articles