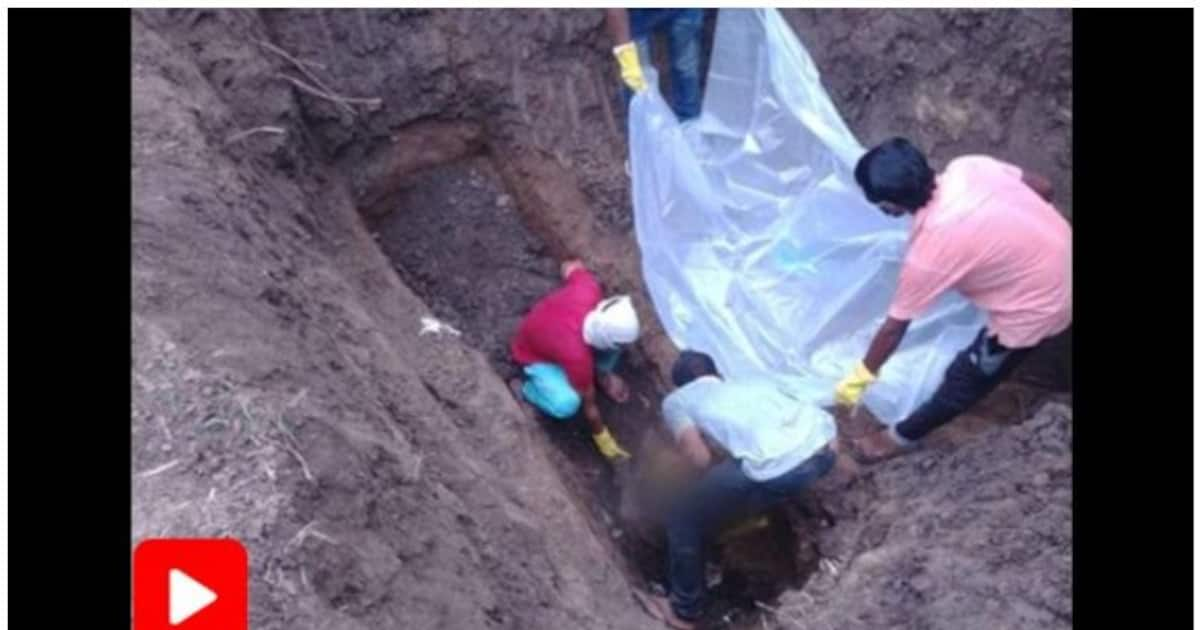 Bhopal, First Published Jun 30, 2021, 5:27 PM IST
Bhopal: A family of five who had been missing for weeks has been killed and buried eight feet deep. The incident took place in Dewas district of Madhya Pradesh. Everyone was strangled to death. After the murder, the bodies were buried in five pits eight to ten feet high. Police exhumed the body with a bulldozer on Tuesday. On May 13, 45-year-old Mamta, her 21- and 14-year-old daughters and their teenage cousins ​​went missing.
Police said a local landlord was behind the murder. One of the victims had an affair with him. The main accused Surendra Rajput and four others were arrested. Police said seven more people were to be arrested.
All five bodies were buried in separate pits. There were no clothes for anything. The clothes were changed and burned. The body was sprinkled with urea and salt to decompose quickly. Police recovered the bodies in a decomposing state. Dewas police Shiv Dayal Singh said Surendra Rajput had planned the massacre with the help of other accused.
Defendants also tried to mislead the investigation since the family went missing. They spread the word on social media that a young woman named Rupali was among the dead and that the other members were with her. But when Rupali's call list was checked, it became clear that Surendra was in constant touch with Rajput. A subsequent investigation uncovered the murder.
Surendra Rajput was a regular visitor to this house. So he fell in love with Rupali. Meanwhile, he decided to marry another young woman. This was opposed by Rupali. His fiance's photo and phone number were shared on social media. Following this, the accused decided to destroy the family as a whole.
In this time of the second outbreak of the Kovid epidemic, Asianet News urges everyone to wear masks, sanitize, maintain social distance and be vaccinated. Together we can defeat this epidemic. #BreakTheChain #ANCares #IndiaFightsCorona
Last Updated Jun 30, 2021, 5:27 PM IST