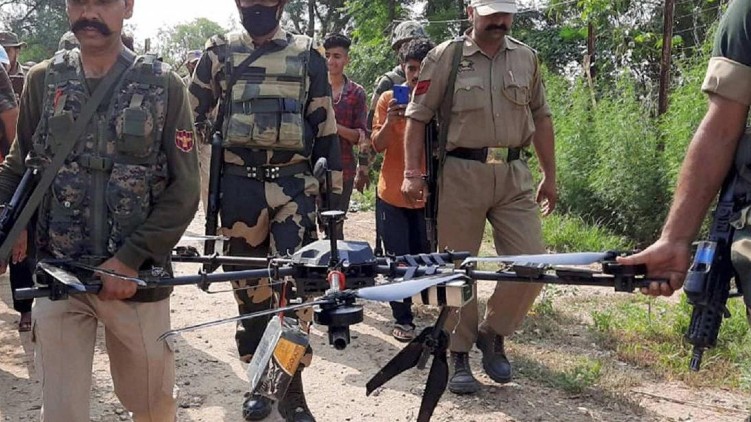 Detection that Lashkar-e-Taiba was behind the terrorist attack on the Jammu air base. The NIA initially concluded that the terrorist attack on the Jammu air base was carried out by the ISI, a Pakistani spy agency, using Lashkar-e-Taiba.
It is clear that the sophisticated Chinese-made drones used to carry the drugs were used in the well-planned and executed attack. It is suspected that the drones crossed the border after the attack. The NSG bomb squad is investigating the nature of the explosives.
Meanwhile, drones were spotted in various parts of Jammu and Kashmir following the airport drone attack. The drones were spotted in the Kaluchak-Kunchwani area this morning. Drones were found in several places in a similar manner yesterday. The Army Northern Command said 2 AK 47 rifles and ammunition were recovered.
Meanwhile, the army foiled an attempt by terrorists to infiltrate near the Sundarbans Line of Control.
Story Highlights: Jammu Drone Attacks
Flowers and Twentyfour News are teaming up for the Kovid fight
Through the COVID WAR 24X7 campaign. This is a war. A war that we fight together with the sole aim of victory.
Doctor In | Covid Warriors | Stay Home Creative Challenge | Perfect Ok Photography Award | Inspire The Idea Bank
News you want to know
In your Facebook Feed
24 News