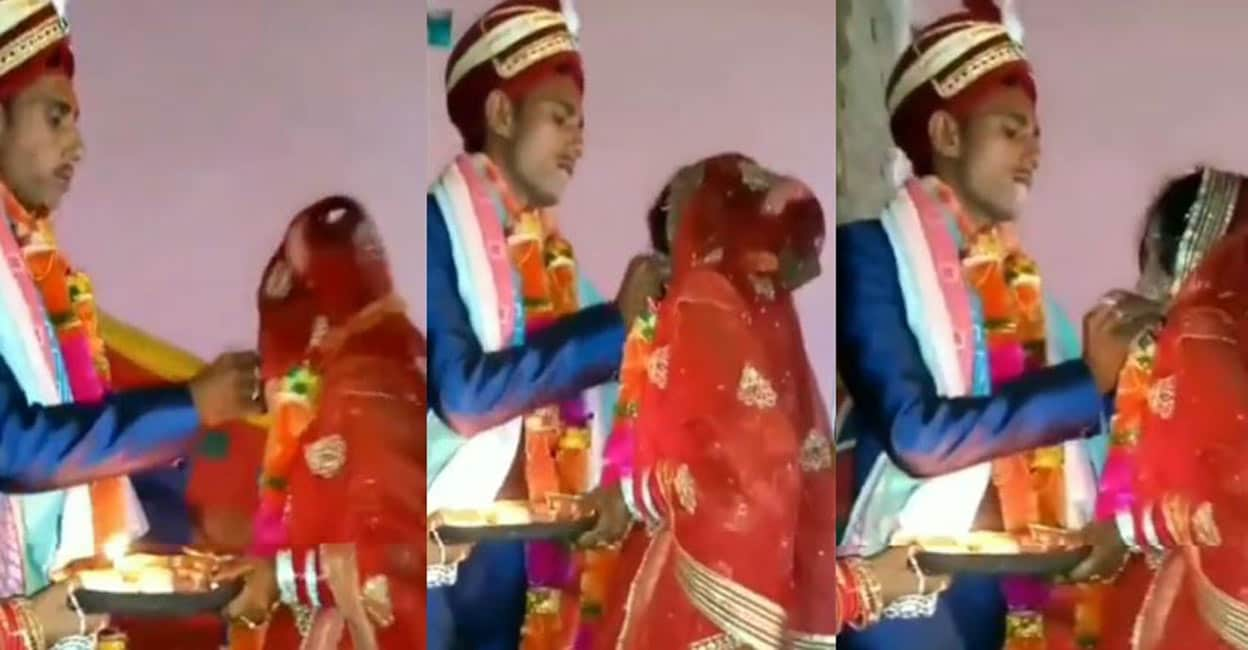 Marriage, dowry and marital abuse are now the topics of discussion. Various news items are coming out in this regard not only in Kerala but all over the country. Now a very shocking video is going viral. The ceremony is where the bride and groom share sweets at the wedding venue. First, the bride puts a laddu in the groom's mouth.
Now it's the groom's turn. The bride blushes in shame as the groom stretches out his ladu. But the angry groom grabs the bride's hair and pushes the laddu into the girl's mouth. The video of the incident went viral, sparking outrage.
'The reactions are that the groom is showing the girl severe abuse. 'It's not a joke, it's an attack, it's a sign of things to come. The family should withdraw from this marriage. It is not clear where the incident took place or who was in the video.
English Summary: Groom Forcefully Shoves Ladoo Into Bride's Mouth, People Say 'This is Abuse'