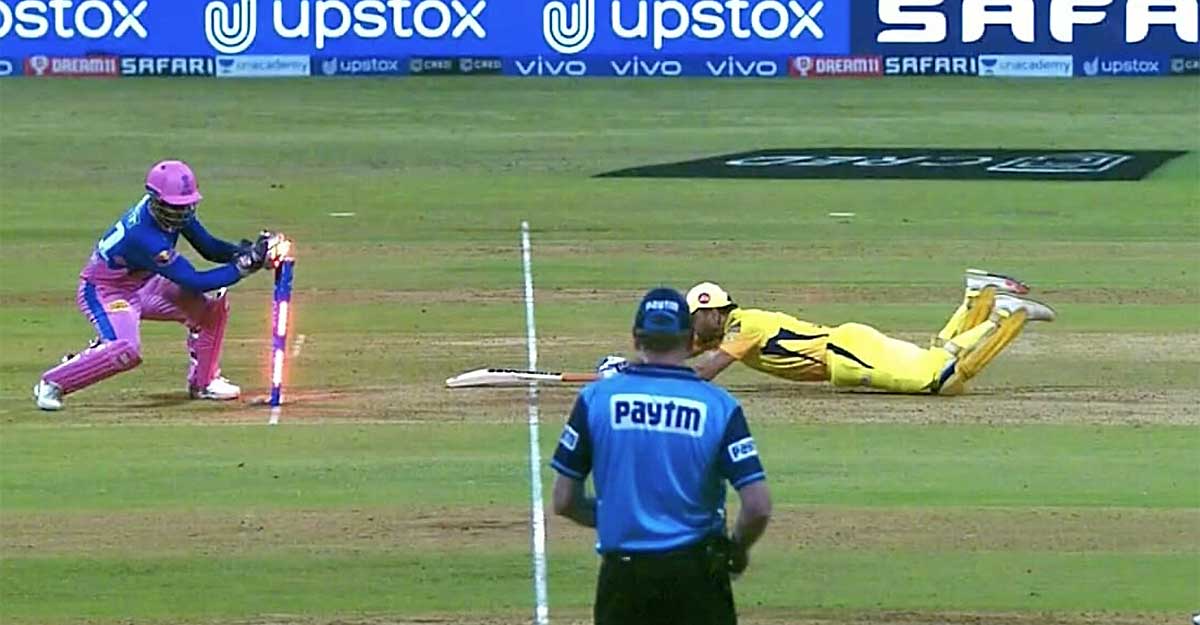 Mumbai: Chennai Super Kings skipper Mahendra Singh Dhoni has hit back at allegations that his batting slowdown in the IPL match against Rajasthan Royals has affected his team's overall performance. Dhoni has hinted that he should not expect consistent batting performance at the age of 40. Though Chennai got off to a good start in the match against Rajasthan, Dhoni's slowdown in the final stages affected their scoring rate. Dhoni, who scored 18 off 17 balls, was the main contributor to Chennai's 188-run knock.
Dhoni reached the crease in the seventh over when Suresh Raina was dismissed in the 14th over of the Chennai innings. Chennai were 125 for five in 13.5 overs. About nine runs in an average over. Dhoni wasted five balls just to open the account. Dhoni was dismissed by Chetan Zakaria in the second ball of the 18th over. Dhoni returned with 18 off 17 balls with two fours for 147 for six. The run rate also dropped. It is against this backdrop that the question has been raised against Dhoni.
Speaking ahead of the award ceremony after winning the match, Dhoni said his 'confession' was that his slow batting prowess could have backfired. "No one can guarantee the best performance," he said.
'Looks like we could have scored a few more runs. The first six balls I faced would probably have made the match worse for us, "said Dhoni.
'All this is a fact. But isn't it better than someone saying that we are not fit enough when we are on the field? We can never guarantee the best performance. I'm not sure if I've done well at the age of 24. Even then, at the age of 40, it will not be possible, "said Dhoni.
'I find it a big deal not to tell anyone that I am not fit to play at this age. I work hard to keep up with young people when it comes to fitness. They are very runners. Also run fast. Isn't it fun to compete with them? 'Asked Dhoni.
English Summary: Can't guarantee performances when I am 40 – MS Dhoni after slow start in CSK's win over RR