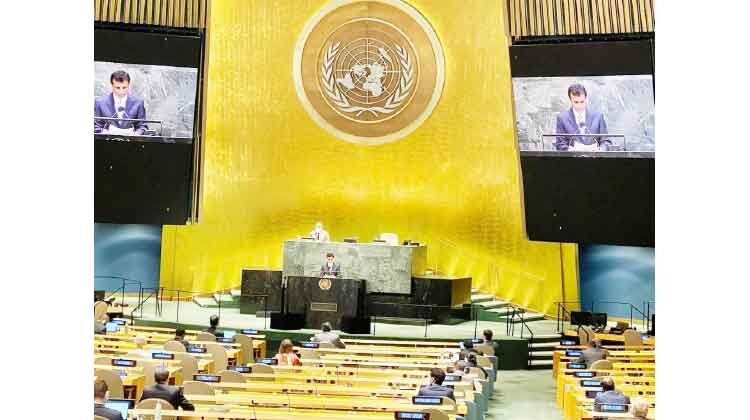 Muscat: Oman says terrorism is a global phenomenon and cannot be linked to a particular religion, creed, country or people. This was stated by Dr. Mohammed Awadh Al Hassan, Oman's Permanent Representative to the United Nations, who addressed the Second United Nations High Commissioner for Refugees (UNHCR) on the fight against terrorism.
Terrorism is a global coastal disease. This is detrimental to the security and security of the entire country. Therefore, the nations of the world must work together to find a solution. There should be no double standard against terrorism. Dr. Mohammed Awadh Al Hasan called on the international community to work together to fight terrorism.
Today, global reactions are based on prejudice and racism. This leads to Islamophobia, hatred of Muslims and hatred of other religions and foreigners. Therefore, the world must turn away from such prejudices. Religions are not tainted by terrorism. The extremist ideology of terrorists has nothing to do with religion. All religions and their values ​​must be respected. Dr. Awadh said that freedom of expression does not mean harming, insulting or hating anyone.
Poverty, oppression, racism, hatred and foreign occupation are the main causes of terrorism and extremism. Therefore, ensuring justice and raising social awareness are the things that are needed to get rid of terrorism. He said the international community should work together for this. Muhammad Awadh Al Hasan said.
The action plan to combat terrorism must be based on international law, human rights, the freedom of individuals and communities. "Otherwise, we will not see success," he said.