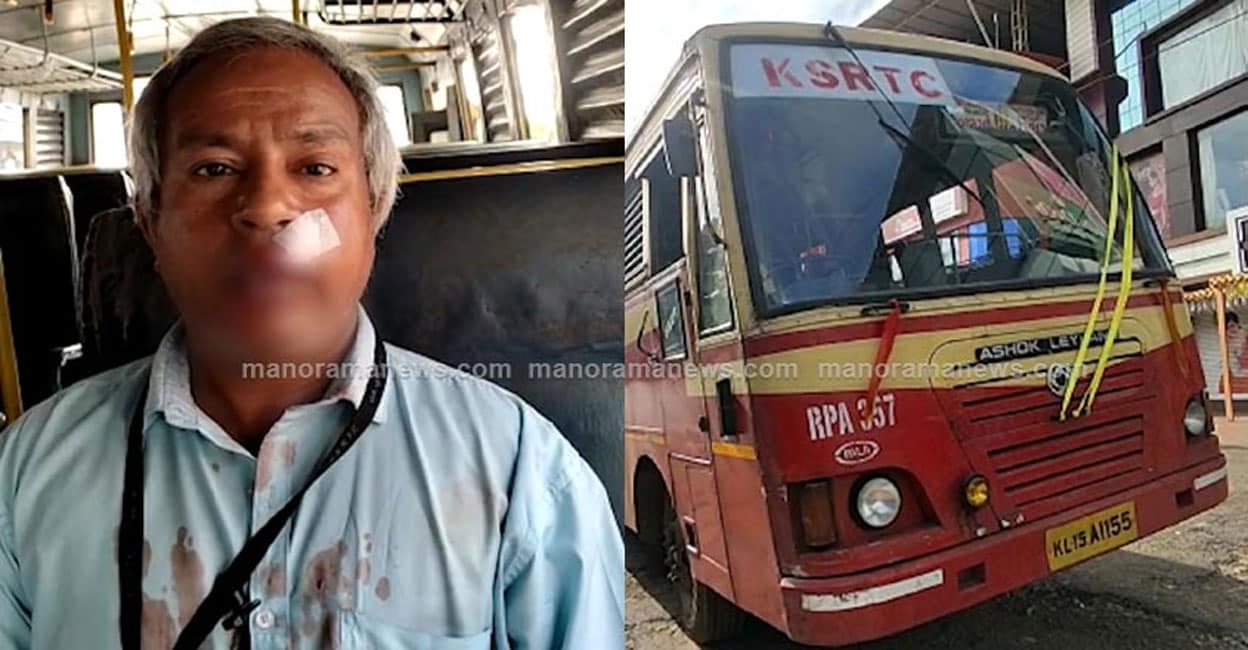 Malappuram: An alcoholic attacked a KSRTC conductor at Puthanathani. Santosh, the conductor of the Pala depot in Kaller, was injured. He has 23 stitches in his mouth. The conductor was stoned when he was dropped off for insisting that he would not take the ticket because he had been taxed for alcohol.
The victim was a conductor of a bus plying on the Kozhikode-Pala route. The attacker was a passenger from Puthanathani. As soon as he got on the bus, the conductor asked for money for the ticket and he said he had no cash on hand. He said he did not have the facility to pay later. He said he had paid a large amount of taxes to the government when he was drunk and therefore would not be paid for the time being.
The conductor, driver and other passengers then dropped him off at Puthanathani. As soon as he got off, he threw a stone from the back of the bus. The conductor Santhosh was hit in the face by a stone that pierced the glass of the bus.
As soon as he was stoned, the bus passengers and the driver went to look for him on the road. But the alcoholic disappeared in the meantime. Police are investigating to find him.
English Summary : KSRTC conductor attacked in Malappuram