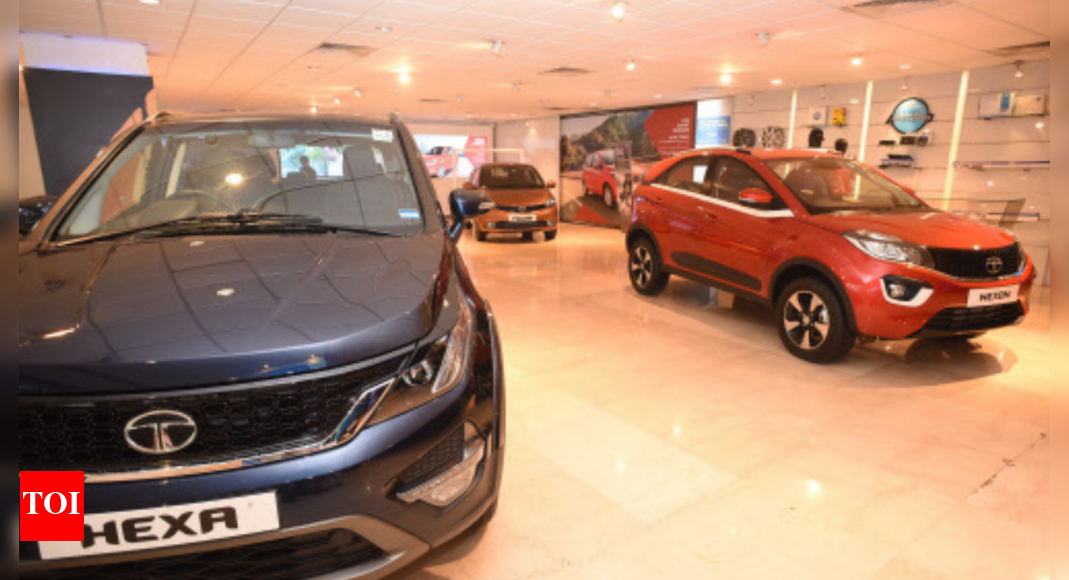 NEW DELHI: Tata Motors said on Monday that its shareholders have approved the divestiture of its passenger vehicle business into a separate entity.
On March 5, the company's shareholders voted to consider and approve the transfer of the passenger vehicle business unit to TML Business Analytics Services Ltd as an operating business on the basis of a declining sale for a lump sum compensation.
The company said its passenger vehicle business was valued at Rs 9,417 crore.
In a regulatory filing, Tata Motors said a total of 2,15,41,38,392 votes were polled, of which 2,15,32,39,294 were in favor of the resolution, or 99.958% of the total votes, while that 8,99,098 votes (0.042 percent) were against.
In terms of public institutional shareholders, a total of 68.86.10,054 votes were cast, all in favor and none against the resolution.
In the category of non-institutional public shareholders, a total of 15,20,76,906 votes were cast with 15,11,77,808 votes (99,409 percent) in favor and 8.99,098 votes (0.591 percent) against this decision, a added the folder.
Company management had said they expected the process to divest their domestic passenger vehicle (PV) business to be completed around May-June of this year, although they did not still appealed to a potential partner for the company.
Last year, Tata Motors announced that it would transform its domestic PV business unit into a separate entity and seek a strategic partnership to help the unit ensure its long-term viability.
Tata Motors argued that as part of an overall business reorganization plan and in order to ensure the optimal functioning, growth and development of the PV business and its interests, it was necessary to realign the PV business.
This will help provide differentiated direction for PV and utility vehicle companies separately and help each of them realize their potential while unlocking business value and improved management focus and operational flexibility in each of the businesses, the business said. society.