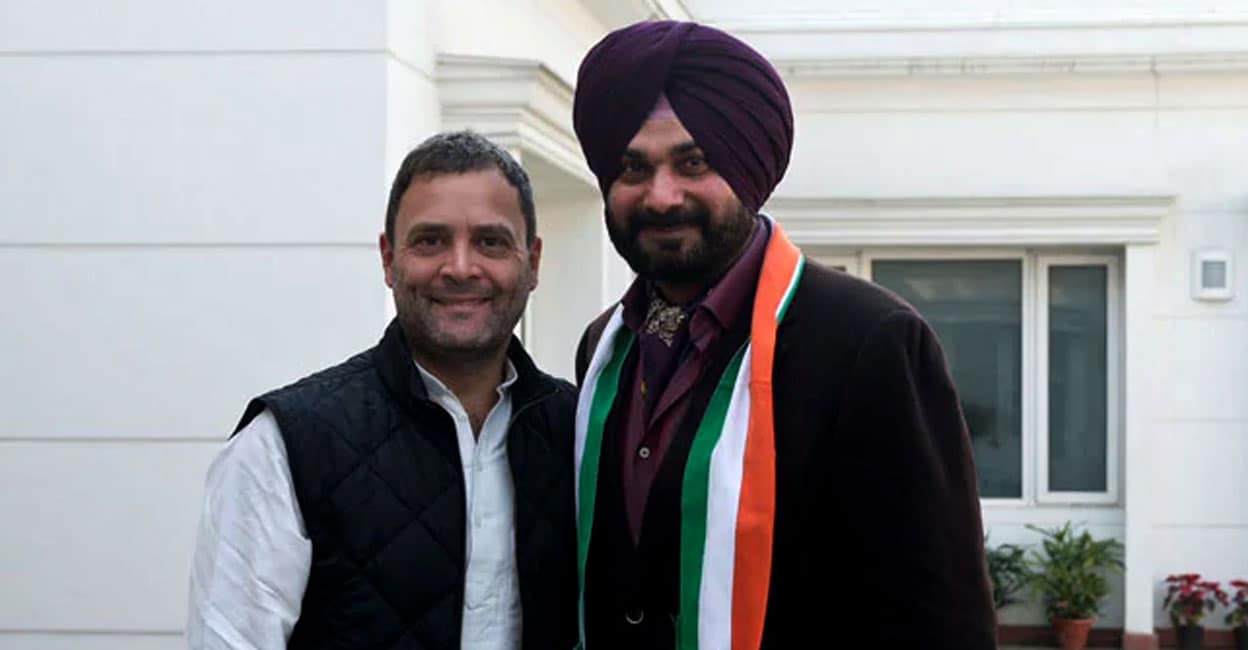 New Delhi: Congress leader Navjot Singh Sidhu, who is embroiled in a power struggle with Punjab Chief Minister Amarinder Singh, is likely to be given a top post in the party as part of his efforts to persuade him. Party sources said the national leadership would take a final decision on the matter in a few days.
Though there are indications that Sidhu may be appointed as Punjab PCC president, Amarinder is against it. Amarinder claims that it will destroy the party. Although Amarinder is ready to make Sidhu the Deputy Chief Minister, Sidhu is adamant that he will not work under him.
In Delhi, Sidhu met Congress leader Rahul Gandhi and AICC general secretary Priyanka Gandhi. Sidhu tweeted a picture with Priyanka, saying that they had a very long discussion. It is learned that the meeting between the two lasted for 4 hours. Sidhu met Rahul at night after a discussion with Priyanka.
Priyanka discussed the Punjab issue with Congress president Sonia Gandhi and Rahul. Rahul and Priyanka have been tasked with resolving the issue of Sonia, who is recuperating from illness. With elections in the state next year, the party leadership is trying to resolve the issue between Amarinder and Sidhu as soon as possible.
English Summary: Navjot Sidhu Meets Rahul Gandhi and Priyanka In Delhi Amid Punjab Congress Infighting