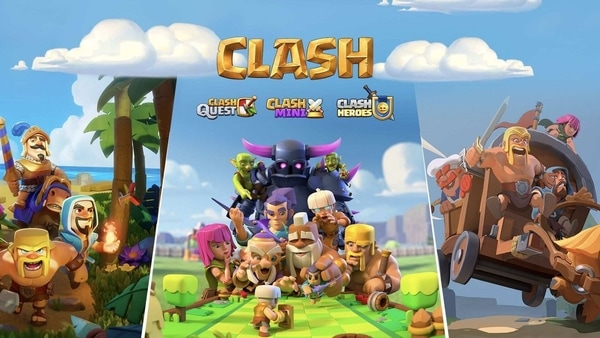 Supercell, developer of the popular mobile games Clash of Clans and Clash Royale, is creating three new titles. It will add three new titles to the Clash franchise – Clash Quest, Clash Mini and Clash Heroes.
Supercell in a blog post announced the three new games saying they are nothing like previous Clash games. The company also wants to expand Clash to new players who have never experienced it before. The new games are currently in development and have not yet officially launched. Supercell has said it will collect player feedback and decide to launch the games accordingly. "If they don't meet the standards, we'll kill them and move on to other attempts – Clash related or not," Supercell said in his blog.
Supercell in their blog also pointed out how the development of these games will not affect Clash of Kings or Clash Royale as the teams in each game are different.
Clash Quest is a turn-based tactical adventure game where players must create troops and fight against island defenses and bosses. Clash Mini is a virtual board game in which you build teams of figurines of real characters from the Clash universe. Clash Heroes is a cooperative action role-playing game in which players must fight through the adventures of the Clash universe. Clash Heroes was created with Unreal Engine, and its control scheme is similar to Brawl Stars.
Interested players can register to be notified when these games will be available in their country. Since the games are in beta, they may not be widely available.