The audience enjoyed the company and the joke of the three who were close friends. But in the meantime, the trio suddenly stopped appearing in a video. Some issues with Sujith Bhaktan and other YouTubers became a big discussion. Following this, Emil George also started a new YouTube channel. As a promotion, Harris Admiralty made a video and revealed that the two were planning a trip together.
This is the reason why the final disagreement with Sujith is being discussed again. Many people came out in support and criticism of Sujit Bhaktan for the video of Harris Admiralty. A group of people came out against Sujith based on their previous problems with e-Bulljet, Mallu Traveler, Arun Smokey and many other bloggers. Meanwhile, Sujith's followers came to support him.
Harris Admiralty himself came to the scene with an explanation of what happened in their relationship after the incident became controversial. He starts the video by saying that he is a person who does not want to bring such harassment as content. However, he said that this was done in the context of a lot of comments. He said that he does not disagree with anyone in the YouTube sector and also revealed the reason why Sujith is not doing a video with Bhaktan.
Harris said he has done videos with many people before on the channel Admiralty and that we love everyone. "Everyone has the ability to catch as many fish as they can in the big ocean of YouTube," he said. He added that it is the same love from having one hundred subscribers to those with millions of views.
Harris said the comments made about Sujit's devotee were childish, adding that just because Sujit was not on a trip did not mean he was beaten up. Earlier in the day, Sujith had made it clear in a live video that he would not collaborate with other YouTubers. Then Harris made it clear that we don't have to go back and ask and that we all have a channel.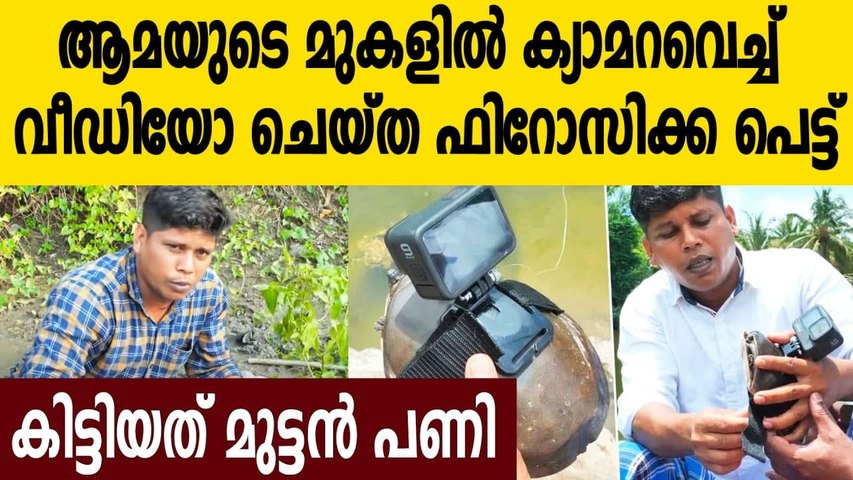 Vlogged with a camera attached to the top of the tortoise
Harris said that it's up to those who run it to decide what they want on each YouTube channel, and why not ask if Sujit Bhaktan did not meet Harris or Emil on other trips. He said it was not right to say that everyone wanted everything and that Content should be liked.