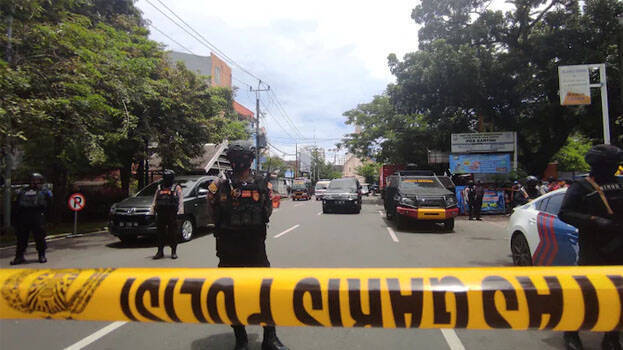 Jakarta: A suicide bomber struck a Catholic church in Makassar, Indonesia. More than a dozen people were reported injured in the incident, some of them in critical condition. The incident took place around 10.30 am local time. The incident took place shortly after Mass.
Prior to the attack, two men on a motorbike tried to enter the church grounds, but were stopped by security guards.
Pictures of body parts scattered in front of the church and a bike burning have been released. Police, however, have not confirmed who was behind the attack. No group has claimed responsibility for the attack.
In 2002, the tourist island of Bali was the scene of the worst Islamic terrorist attack in Indonesian history. A total of 202 people, including foreign tourists, were killed that day. Since then, he has made significant strides in combating terrorism. But recently, there have been reports of renewed terrorist activity.