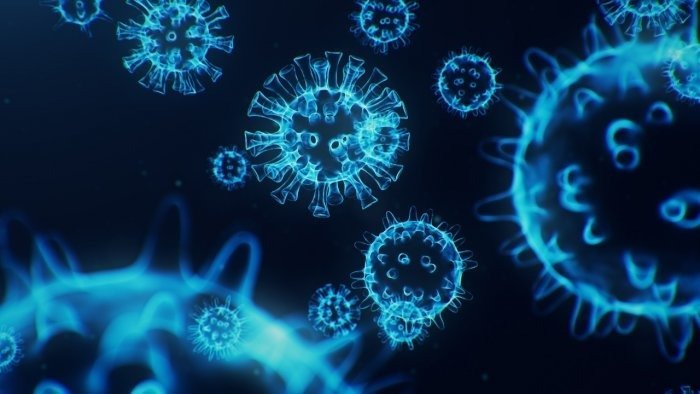 Studies show that the symptoms of the delta variant of the corona virus are different from those of the common covid. The study points out that runny nose was not a major symptom in early Kovid cases, but it has become a primary symptom in people with Delta variant. The findings are based on a study of patients in the UK by Griffith University in Australia.
Laura Herero, who led the study, said that nasal congestion was a new symptom caused by the Delta variant but was not a major symptom in previous cases and was rarely reported. They also reported that the odor loss, which was commonly seen in previous cases, was a symptom not seen in the Delta variant cases. The main symptoms of delta variants are headache, sore throat, runny nose, cough and persistent cough.
Researchers also say that cats need to be included in any precautionary measures against the virus. The researchers said that each human being had a different immune system, so the same virus could cause different symptoms.
The World Health Organization (WHO) has identified the Delta variety as having the potential to spread in 85 countries around the world. Alpha variants have been confirmed in 170 countries. Delta is a variant with more amplitude than the Alpha. The World Health Organization (WHO) has warned that if the current trend continues, Delta could become the most dangerous virus.
A study in Singapore found that patients with the Delta type needed more oxygen than other patients and had to be rushed to the emergency department, where the death toll was higher. A study conducted in Japan also found that the delta variant spreads faster than the alpha variant.
Story Highlights: covid delta variant, covid – 19
Flowers and Twentyfour News are teaming up for the Kovid fight
Through the COVID WAR 24X7 campaign. This is a war. The war we are waging together with the sole aim of victory.
Doctor In | Covid Warriors | Stay Home Creative Challenge | Perfect Ok Photography Award | Inspire The Idea Bank
News you want to know
In your Facebook Feed
24 News