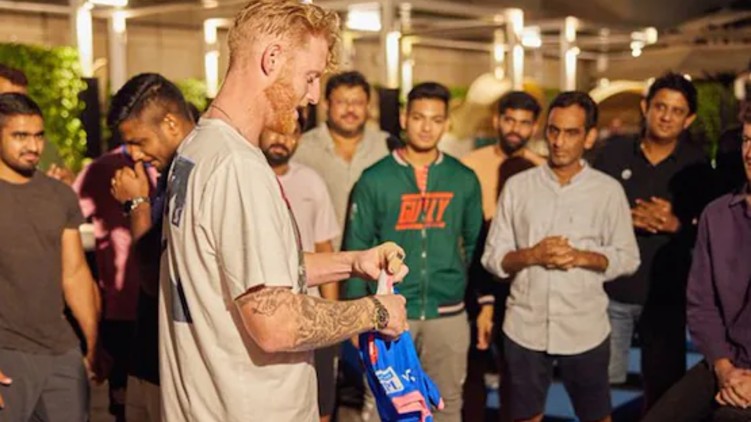 Rajasthan Royals' England all-rounder Ben Stokes has returned home following an injury. Team captain Sanju Samson said the loss of the player was a huge loss. On his return home, Stokes was sent off by all the team members. The Rajasthan Royals shared the video on their social media accounts.
Team members also presented gifts to Stokes on his return home. The prize was a Rajasthani jersey named after his father Gerard Stokes. The jersey was donated by Sanju Samson.
Stokes were injured during their first match of the season against Punjab when they were caught by Chris Gayle. The batsman, who sought immediate treatment, threw only one over. The batsman who opened the innings could not take any runs. After returning home, the player will undergo surgery. Indications are that Stokes will need to rest for three months.
Story Highlights: injury ben stokes left rajasthan royals
News you want to know
In your Facebook Feed
24 News