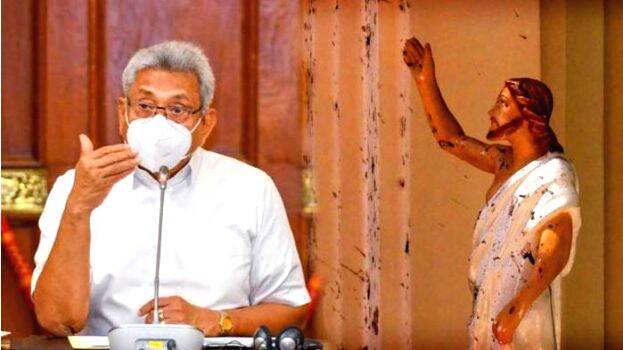 Colombo: Sri Lanka has banned 11 Islamic organizations linked to terrorism in the country. Islamic organizations, including Al Qaeda and ISIS, have been banned. The government's explanation for the ban comes after the role of these organizations in terrorism became clear, Sri Lankan President Gotabhaya Rajapaksa said in a special gazette on Tuesday. The decision was made in accordance with the Prevention of Terrorism Act.
Those who work or conspire with these organizations face up to 20 to 10 years in prison. Local Muslim organizations, including the Sri Lanka Islamic Students Movement, are also banned. Earlier, Sri Lanka had banned the National Tauhat Jamaat, a local jihadi group, and two other organizations following a suicide attack on Easter 2019.
A suicide bomber struck at churches and luxury hotels on Easter Day 2019, killing at least 270 people and injuring 500 others. The Special Investigation Team (SIT) appointed by former President Maithripala Sirisena in the wake of the 2019 suicide bombings had recommended the banning of extremist Muslim organizations. The Special Investigation Team (SIT) had also suggested that the Buddhist extremist group Force of Buddhist Power be banned. But the current ban does not include this organization.