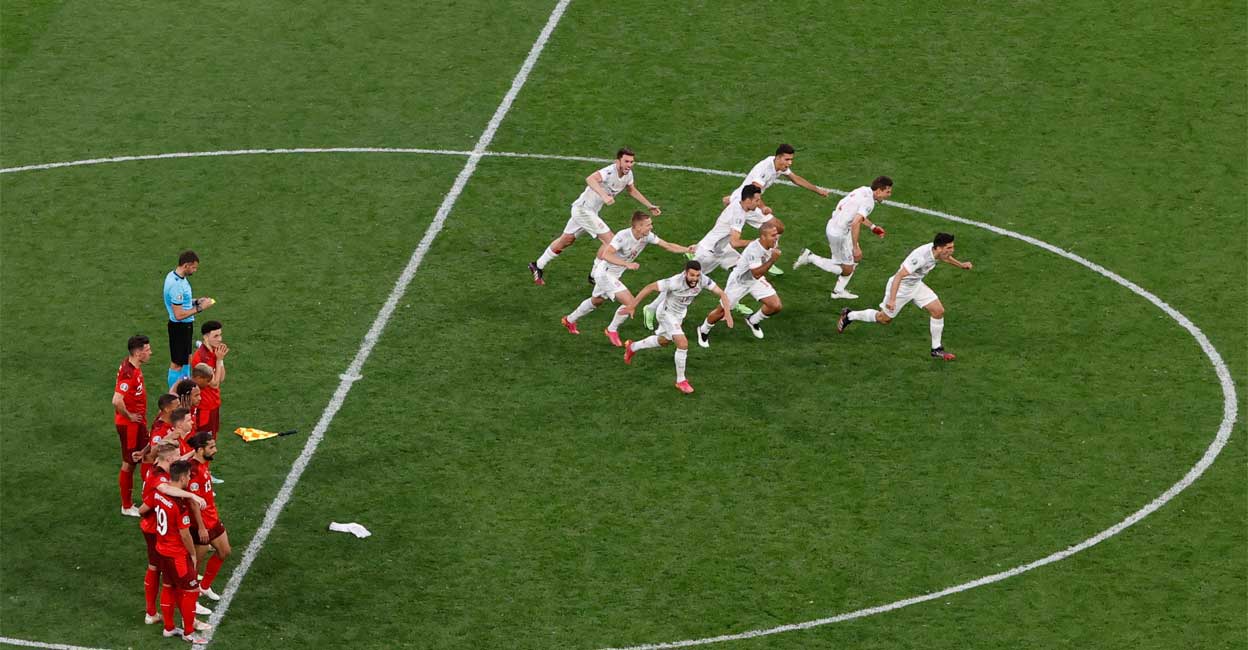 St. Petersburg ണം Lottery Back to the penalty shootout In a long match this time the verdict was against Switzerland. Spain beat Switzerland in a penalty shootout to advance to the Euro Cup semi – finals. The shootout took place to find the winners after both teams scored one goal each in full time and overtime. Spain won the shootout 3–1. Switzerland did not have to take the final kick as Spain scored the fifth goal. Spain's opponents are the winners of Tuesday's match between Italy and Belgium.
Spain took the lead in the eighth minute through an own goal by Denis Zakaria of Switzerland. Later in the 68th minute, captain Sherdan Shakiri equalized for the Swiss side. However, in the 77th minute, Remo Froiler was sent off and Switzerland finished the match with 10 men. Then they fought for an additional 30 minutes with 10 men. It was up to them to extend the match to a shootout but this time they gave up luck. Switzerland reached the quarterfinals after beating France in a shootout in the pre-quarter.
Goalkeeper Unai Simon became Spain's winner after blocking a shot from two Swiss players in the shootout. Manuel Akanji and Fabian Shar scored from the penalty spot. Ruben Vargas' shot flew over the crossbar. Only Mario Gavranovic, who took the first kick, found the target for Switzerland.
Swiss goalkeeper Jan Sommer also blocked a shot. Sommer blocked Rodrigo's shot. Sergio Busquets' shot bounced off the post. But with Danny Olmo, Gerard Moreno and Michael O'Rourke finding the target, the victory went to Spain.
English Summary: Spain Vs Switzerland UEFA EURO 2020 Quarter-Final Live Score Updates