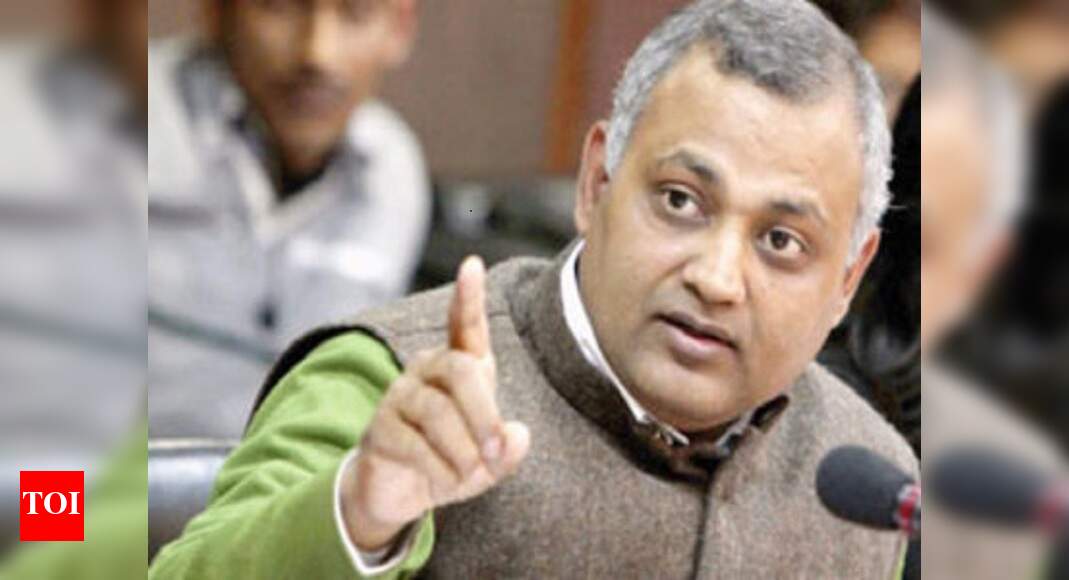 NEW DELHI: A Delhi court on Tuesday upheld an order sentencing party MP Aam Aadmi Somnath bharti to two years in prison for assaulting AIIMS security personnel in a case registered in 2016.
After the order was issued, Bharti was taken into custody, a lawyer said.
A district court had sentenced him in January to two years in prison.
Special Judge Vikas Dhull partially dismissed Bharti's appeal and sentenced him for the offenses under Articles 147 (riot) read with 149 (illegal assembly) of the IPC and under Article 3 (mischief causing damage to public property) of the Law on the Prevention of Damage to Public Property.
The court, however, quashed his conviction under articles 323 (causing willful injury), 353 (assault or use of criminal force to dissuade an official from carrying out his duties) read with article 149 of the CPI.
In January, Bharti was released on bail to allow him to appeal to the High Court against his conviction in the case and the jail term.
According to the prosecution, on September 9, 2016, Bharti, along with nearly 300 other people, knocked down the fence on a perimeter wall at the Indian Institute of Medical Sciences (AIIMS) here with a JCB operator.
The case was filed on the basis of a complaint by RS Rawat, chief of security of the AIIMS.
In video: AIIMS assault case: Delhi court upholds Somnath Bharti's two-year prison order