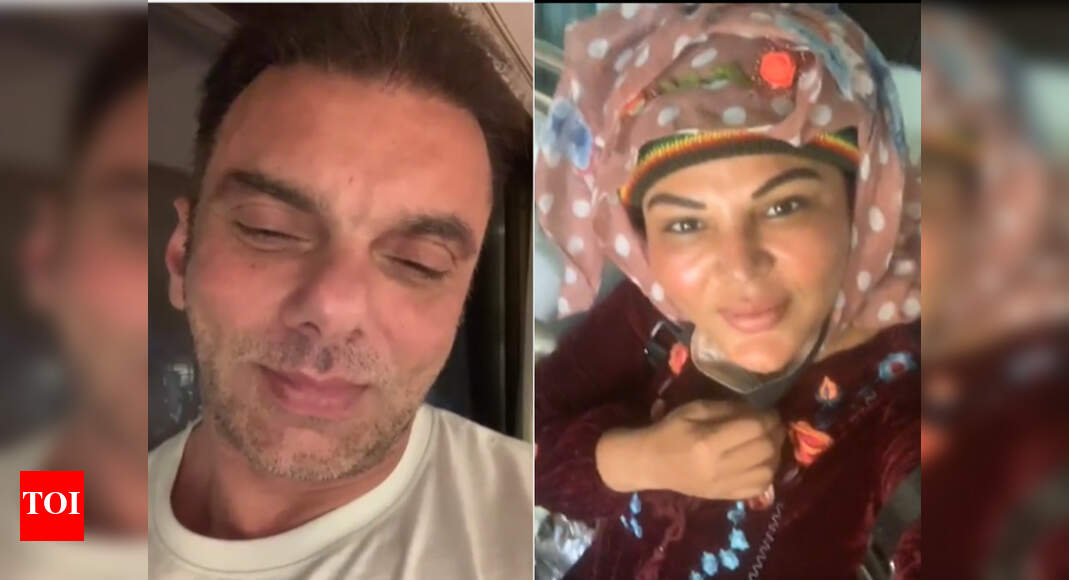 Salman Khan and his family have come forward to support Rakhi Sawant and his mother Jaya. Sohail Khan shared a video that Rakhi posted on his social media.
Sohail says in the video, "Rakhi, my dear, if you or your mother needs anything, give me a call. I have never met your mother, but I know you. You are very strong. And you being her. girl, imagine how much she she wished her a speedy recovery. Just be the girl you are and everything will fall into place. I will talk to her when she feels better.
Rakhi shared the writing for the video, "World ke mere best bhai, Sohil bhai, Salman bhai."

Rakhi Sawant's mother Jaya Sawant is battling cancer and undergoes chemotherapy sessions at a hospital in Mumbai.
Many celebrities in the television industry have also come forward to lend their support. Kavita Kaushik, Vindu Dara Singh, Kashmera Shah, Sambhavna Seth and many more shared their concern.
Rakhi mentioned that Salman Khan's known doctor is treating his mother. In an exclusive conversation with ETimes TV, Rakhi's mother Jaya shared, "Three chemotherapy sessions have been completed. However, I have not yet had three more. After that, I have to have surgery. So I will go home and I will be admitted again each time a new session has to be done. But hey, my health continues to fluctuate at times.
She also shared that Rakhi and her stepdaughter take very good care of her. She also thanked Salman Khan in a video, which she posted from the hospital.