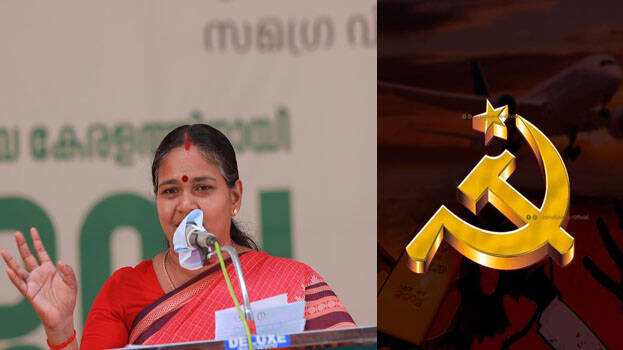 Thiruvananthapuram: BJP leader Sobha Surendran has criticized the CPM. They said that the red version of the CPM was over and that Kerala was about to hear about the gold version.
Sobha Surendran has come out with a critique through a Facebook post. According to the report, Arjun Ayanki has been reported to have snatched gold at least 22 times, in which case 7-8 of them were for the Communist Party only.
Full version of the Facebook post
Use the CM's office to smuggle gold in Thiruvananthapuram. Use gold smugglers in Nedumbassery as citations to kill political opponents. Steal gold smuggled by DYFIs in Karipur. Let the party face the commission of one-third of the gold thus stolen!
It has been reported that Arjun Ayanki has snatched gold at least 22 times. In that case, 7-8 explosions were made only for the Communist Party.
The red version of the CPM is over. Now Kerala is about to hear about the Gold version …