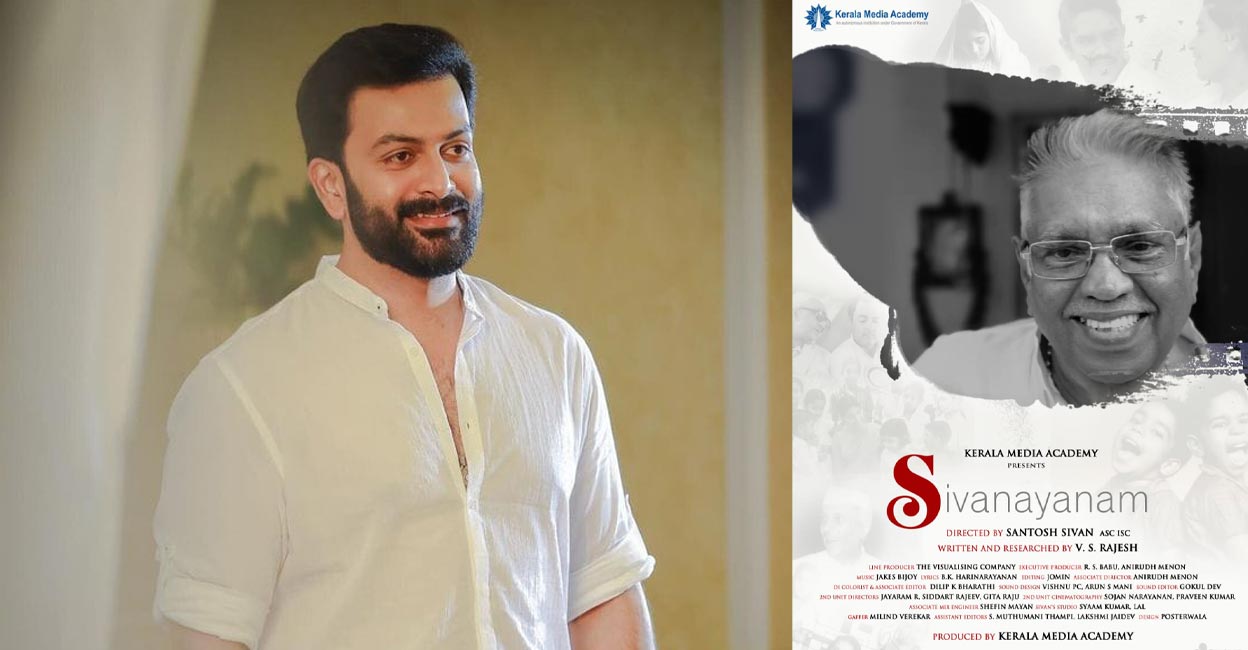 Actor Prithviraj will release the trailer of the documentary Shivanayanam, produced by Kerala Media Academy and directed by his son and renowned cinematographer Santosh Sivan, about Shiva, the patriarch of press photography and a famous film director.
In this documentary, which depicts the art and life of Lord Shiva, many memories are shared by MT Vasudevan Nair, KS Sethumadhavan, Mohanlal, Mani Ratna, Priyadarshan and Manju Warrier. Sivanayanam is the first in a series produced by the Media Academy about celebrities who have proved their mettle in the media. Santosh Sivan had completed the shooting of the documentary, which started shooting a year and a half ago, despite his busy schedule. The documentary was written and researched by journalist VS Rajesh.
Although the Media Academy had planned to release all the documentaries together, the decision has been made to release them soon in honor of Lord Shiva following his demise. As part of this, the trailer will be released on July 1, the day of Shiva's accumulation.