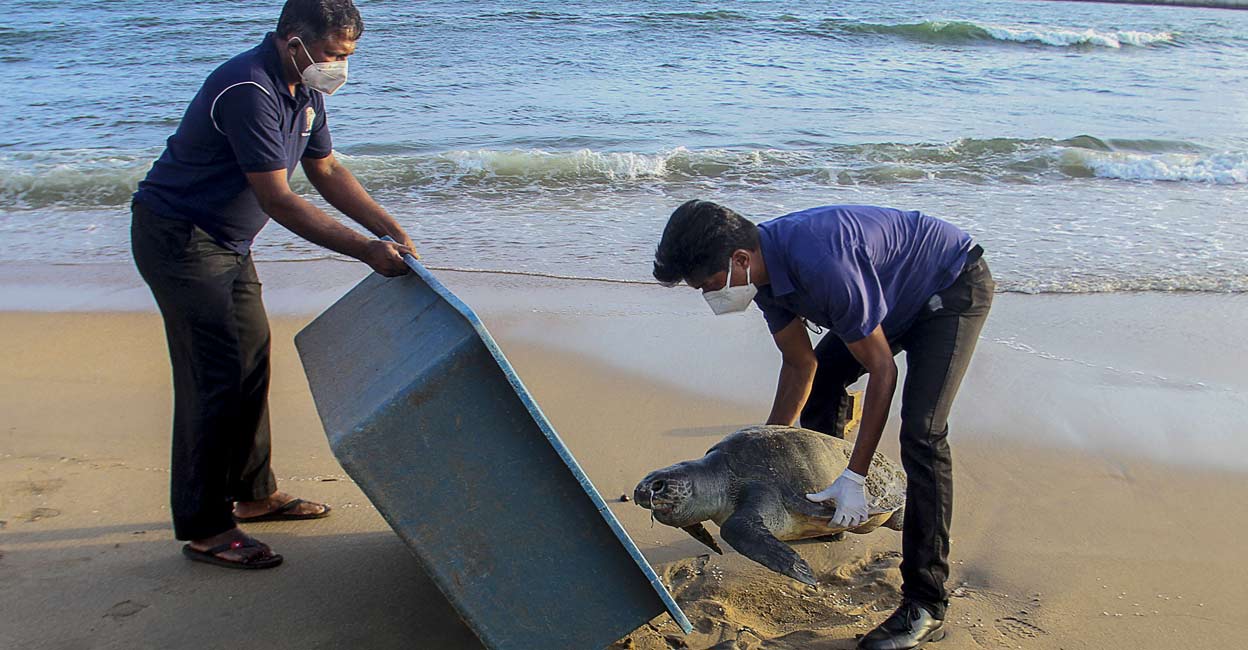 Colombo: Hundreds of turtles have died due to chemical pollution caused by a shipwreck off the west coast of Sri Lanka. 176 turtles, 20 dolphins and four whales have died, Deputy Solicitor General Madava Tennakoon told a Colombo court on Wednesday.
The MV Express-Pearl, a Singapore-registered vessel, caught fire on May 20. The ship was carrying 1,486 containers, including 25 tons of nitric acid and other chemicals. The ship sank on June 2. Environmentalists say the case is the worst man-made environmental disaster in Sri Lanka.
Environment Minister Mahinda Amaraweera said the ship was carrying more than 190 cargoes, most of which were plastic-based. The ship's Russian captain, Tutico Vitaly, appeared in court Thursday for trial. Fifteen people, including the captain, have been named in the case. Vitaly has been banned from leaving the country. The ban on fishing in some parts of the troubled coast was lifted last week.
English Summary: Hundreds of dead turtles wash ashore in Sri Lanka after cargo ship wreck